INDUSTRY EXPERTS
The Audience Analytics Advisory Board: Experts keeping you up to date with our ever-changing industry
The Advisory Board to the master's degree program in audience analytics is comprised of people who broadly represent the demographics of the profession globally. Members are leaders from a range of positions in the consumer and audience analytics sectors of the media and measurement industries. Board members have unique access and insight into the current challenges and needs in this specialized field, as well as those of the future.
The Advisory Board role is two-fold. First, the board helps the college confirm and document the skills and capabilities that employers seek in graduates of the audience analytics master's degree program. Second, the board helps to ensure the program has adequate resources and a relevant, well-designed curriculum to provide students with the capabilities, knowledge and behaviors necessary to succeed in their chosen careers. The Board is chaired by the program coordinator for the concentration.
---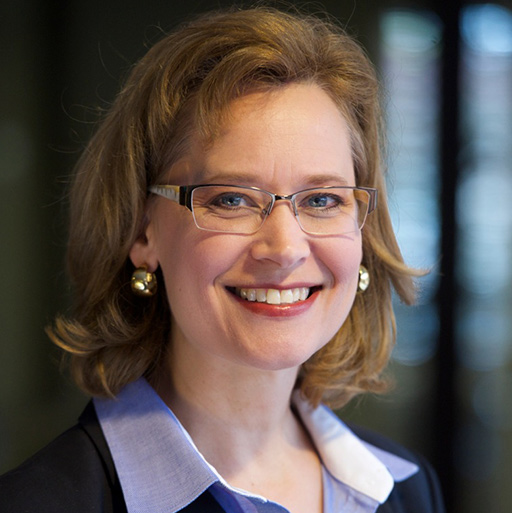 Amy Jo Coffey
Associate Professor, University of Florida
Audience Analytics Program Coordinator
Dr. Amy Jo Coffey is an associate professor and program coordinator of the online master's program in Audience Analytics at the University of Florida.
Coffey's research interests include audience analysis, audience research methods, media programming, innovation and entrepreneurship, and media management. Her research interests include audience economics and language, with an emphasis on non-English speaking audiences within the United States and advertiser valuation of such audiences, as well as market segmentation and other strategic competition issues. As a secondary area, she has examined the utility of new media spaces, including virtual environments such as Second Life. Her work has been published in such journals as Journalism & Mass Communication Quarterly, Journal of Advertising Research Communication Law & Policy, International Journal on Media Management, and the Journal of Media Business Studies. Coffey has been awarded grants by the National Association of Broadcasters and the U.S. Department of Defense.
Coffey holds a master's degree in journalism from The Ohio State University, a P.hD. from the University of Georgia and her professional background is in broadcast journalism, and included positions with CNN in Atlanta, as well as reporting, anchoring, assignment editing, and production positions in television and radio in Ohio, Tennessee and Georgia.
Coffey currently teaches Understanding Audiences and Audience Research Methods.
---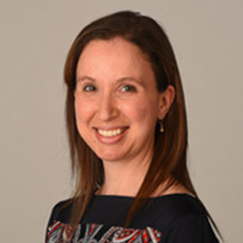 Stephanie DiVito
Senior Director of Media Intelligence, ESPN
Stephanie DiVito is the senior director of media intelligence at ESPN. She currently oversees platform-level audience research at ESPN for linear TV, streaming, and audio. Additionally, her team is responsible for leading research in support of ESPN's multichannel distribution business, with a strong focus on the evolving media landscape. Stephanie is also a participant on several media research committees, including the Media Rating Council's television committee and the Video Advertising Bureau's National Measurement and Insights committee.
---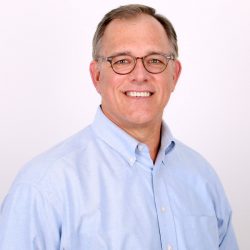 Brian Fuhrer
Senior Vice President, Product Strategy and Thought Leadership
Brian Fuhrer is SVP, Product Strategy and Thought Leadership for Nielsen. In this role, he focuses on the streaming ecosystem and helps guide Nielsen's product strategy in that area, while using our data to find stories and insights.
Most recently, Brian has been working with a broad range of clients to focus on the dramatic changes being introduced by streaming and Direct to Consumer offerings and developing appropriate measurement solutions for them.
With over 35 years in media research and product development at Nielsen, Brian's experience spans the U.S. media and advertising industry as well as overseas markets where Nielsen has a media presence in more than 30 countries. He frequently speaks at industry events and has been extensively quoted in the press.
Based in Tampa, Florida, Brian is a site leader at Nielsen's Global Technology and Innovation Center.
Brian holds a B.A. in Marketing from the University of South Florida, and has multiple research-related patents. He lives in Crystal Beach, Florida with his wife Rene.
---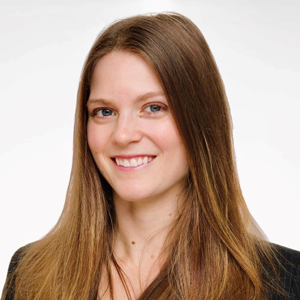 Candace Holland
Consumer Insights Senior Project Manager, Publix Supermarkets, Inc.
Candace Holland is a Consumer Insights Senior Project Manager at Publix Supermarkets, Inc. In this role, she oversees qualitative and quantitative research, representing the voice of the Publix shopper across the organization to ensure Publix remains the store where shopping is a pleasure. She specializes in consumer trends, the competitive landscape and Publix's omnichannel
Prior to her time at Publix, Candace managed Nielsen's Global Survey, a tracking study conducted on behalf of major CPG and Retail clients in over 60 countries. She holds a bachelor's and master's degree from the UF College of Journalism and Communications.
---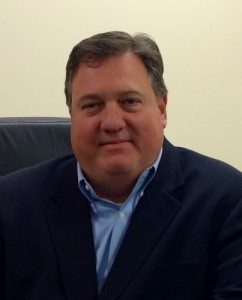 George W. Ivie
Executive Director and CEO, Media Rating Council, Inc.
George Ivie is the executive director and CEO of the Media Rating Council, Inc. (MRC) is a not-for-profit industry organization created in 1963 at the request of the U.S. Congress to assure high ethical and operational standards in audience measurement services.
Mr. Ivie's background includes 30 years of experience in media research auditing, oversight and consulting. Prior to being appointed the executive director of the MRC in January 2000, George was a partner at Ernst & Young and their lead representative and advisor to the MRC, conducting all MRC audits and interacting with MRC management and member organizations. He has a thorough knowledge of research best practices, operations, controls and information systems in Internet, multimedia, print, radio and television measurement services.
---
Sachin Kamdar
Co-founder and CEO, Parse.ly
Sachin Kamdar is the co-founder and CEO of Parse.ly, an analytics platform that provides audience insight for digital publishers. Sachin has been in the content and digital media business since 2009, when Parse.ly launched as part of DreamIt Ventures' incubator program. Since then, he has evangelized the importance of data for online news and media companies. Sachin graduated with a bachelor's degree in economics from New York University and a master's degree in education from Pace University.
---
Christian Martinez
Regional President – South East, Compass
Christian Martinez is currently Regional President – South East for Compass, which is building the first modern real estate platform, pairing the industry's top agent talent with technology to make the search and sell experience intelligent and seamless. He is also Co-Founder and Owner of Units of Miami; an innovative moving and portable storage company that utilizes cutting-edge robotic technology.  As an experienced leader in digital/social strategy, monetization and media integration across both the US Multicultural and Latam markets, he previously served as the Country Director of Mexico for Facebook, and prior to that he was Head of US Multicultural Sales at Facebook; an effort which brought to market digital and social marketing scale to the US multicultural marketer. He joined Facebook in June 2013 to lead the company's sales initiatives focused on the US Hispanic market, and then expanded the offering to include broader multicultural solutions. Prior to Facebook, Christian spent 13 years at Univision Communications where he was VP of Network TV and Interactive Sales for the South East and South West regions. In that role, he was responsible for leading the only integrated sales office in the country, in which he oversaw a team of network TV and digital sellers focused on providing clients a fully integrated, cross-platform approach. Christian has led traditional, digital, programmatic, mobile and eCommerce efforts in the USH space. Christian is a graduate of the University of Florida and resides with his wife and two children in Miami.
---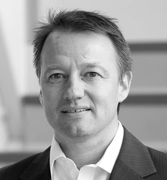 Doug Peiffer
Chief Executive Officer, OzTAM
Doug Peiffer has 30 years of experience in television audience measurement and research, with particular expertise in its use in advertising strategy and business development. Starting as a people meter installer for Nielsen Media Research in the U.S., Doug worked his way up to establish and run television ratings operations in several Latin American and Asian countries. He left Nielsen to lead TNS Media Australia's bid for the Australian television audience measurement contract.
Doug spent nine years with Australian national commercial television broadcaster Network Ten as general manager of strategy, integration and research. He drove all research activities for the network and worked closely with the sales and program development teams.
Since December 2010, Doug has been CEO of OzTAM, Australia's official source of television audience measurement for the five mainland capital cities and nationally for subscription television. He strives to help OzTAM's clients – who include television networks, media agencies, advertisers and program producers – make full use of OzTAM ratings data in their planning and forecasting decisions.
Doug is a graduate member of the Australian Institute of Company Directors and earned an MBA from DePaul University.
---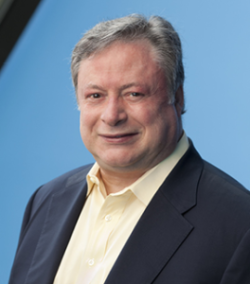 Jack Wakshlag
Jack Wakshlag is among media's leading research and analytics experts with over 30 years of industry leadership. Previously held senior positions include Chief Research Officer at Turner Broadcasting System, Inc., Executive Vice President and Head of Research for The WB Television Network, now The CW, and Head of Research and New Media for CBS and it's owned television stations. Formerly Associate Professor of Telecommunications at Indiana University, Jack is an oft quoted expert on media strategy and measurement.
His honors include induction into the Market Research Council 2018 Hall of Fame, and the Distinguished Alumni Award from Michigan State University. He currently serves as the Chair of the North American Board of the Ehrenberg-Bass Institute, is an advisory board member of the University of Florida graduate program in Audience Analytics and is also on the advisory board of Simulmedia, a leader in the application of advanced analytics to TV ad scheduling and placement.