INDUSTRY EXPERTS
The Public Interest Communication Advisory Board: Experts keeping you up to date with our ever-changing industry
The Advisory Board to the master's degree program in public interest communication is comprised of people who broadly represent the industry.
The Advisory Board role is two-fold. First, the board helps the college confirm and document the skills and capabilities that employers seek in graduates of the Public Interest Communication master's degree program. Second, the board helps to ensure the program has adequate resources and a relevant, well-designed curriculum to provide students with the capabilities, knowledge and behaviors necessary to succeed in their chosen careers. The Board is chaired by the program coordinator for the concentration.
---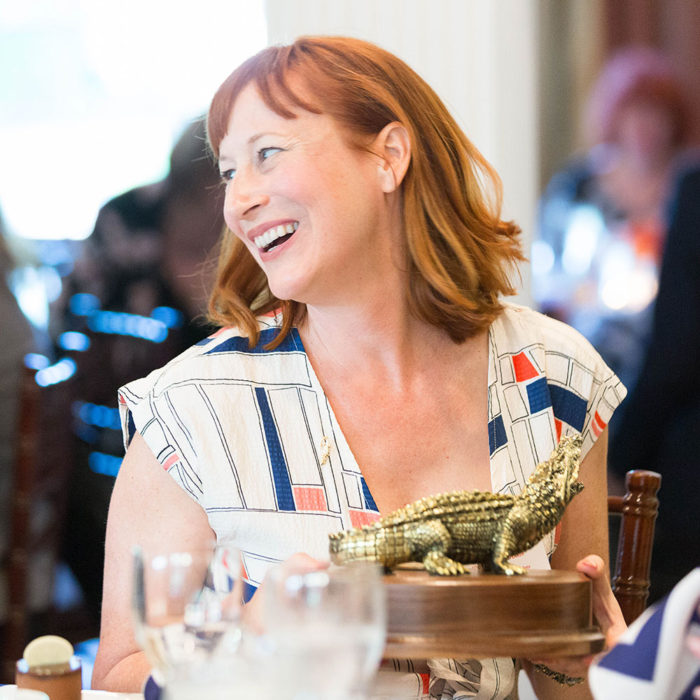 Ann Christiano
Director, Center for Public Interest Communication at the University of Florida
Ann Christiano is the Frank Karel Chair in Public Interest Communications at the University of Florida's College of Journalism and Communications and the Director of the newly established Center for Public Interest Communications. In that role, she is developing a first-ever curriculum in public interest communications, connecting practitioners and scholars who are already working in the field, and nurturing and sharing research that can advance this newly emerging academic discipline. Public Interest Communications uses science-driven strategic communications and storytelling to advance positive social change.
Ann also directs the frank gathering, which brings together hundreds of leaders from around the world who are working at the front lines of social causes, as well as scholars and funders to share the best of what they know in Gainesville every February.
Before she came to the University of Florida in 2010, Ann was a senior communications officer for the Robert Wood Johnson Foundation, where she directed communications efforts for programs that address the social factors like housing, education and mental health that drive health and well being. Ann's writing has appeared in the Stanford Social Innovation Review and Quartz and she was the University of Florida's Teacher of the Year in 2014. Her work through the Center includes partnerships with the United Nations High Commissioner on Refugees, The Department of State, and several agencies that work in this domain. She has worked with several federal agencies, the Gates Foundation, and nonprofits and other foundations throughout the United States. She regularly trains leaders to more effectively convey the importance of their work.
---
Andy Goodman
Co-founder and Director, The Goodman Center
Andy Goodman is co-founder and director of The Goodman Center, which teaches communications and marketing professionals how to reach more people with more impact. Along with Storytelling as Best Practice, he is author of Why Bad Ads Happen to Good Causes and Why Bad Presentations Happen to Good Causes. He also publishes a monthly journal, free-range thinking, to share best practices in the field of public interest communications.
Andy is internationally known for his speeches and workshops on storytelling and has led over 500 trainings for clients including CARE, The Nature Conservancy, Boys and Girls Clubs of America, NOAA, the San Diego Zoo, MIT, Princeton, the Bill and Melinda Gates Foundation, the Robert Wood Johnson Foundation, GE, Bank of America, and many others.
He has designed communications curriculum for the College for Social Innovation in Boston as well as for the African Leadership University in Mauritius. When not teaching, traveling, or recovering from teaching and traveling, Andy serves on the advisory board of the Institute for Human Caring. For more information about his work, please visit www.thegoodmancenter.com.
---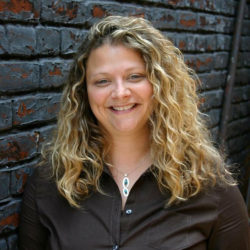 Erin B. Hart
Chief Innovation Officer, Spitfire Strategies
Erin believes that communication is a powerful driver for social change. She's worked with foundations, nonprofits, government agencies and more to help them engage their audiences and develop programs that make a difference for people's health, the environment and social justice. At Spitfire Strategies, Erin directs the firm's learning work and collaborates with clients including The California Wellness Foundation, Evelyn and Walter Haas, Jr. Fund and Hope and Heal, a pooled fund focused on gun violence prevention.
Before joining Spitfire, Erin served as Fenton's chief client officer and built the Gordon and Betty Moore Foundation's first strategic communications department. During her time at the Foundation, she refreshed the organization's identity and built an online presence to help people better communicate the Foundation's focus and forge partnerships in science, patient care and the environment. She also worked with grantees to showcase the importance of scientific research and support work including the Earthquake Early-Warning System.
Erin has developed public education campaigns on a variety of issues. She created a California campaign on the need to grow and diversify the state's healthcare workforce, and it included outreach to decision-makers and Health Jobs Start Here for youth and young adults. At her own firm and GolinHarris, Erin worked with the American Legacy Foundation – and its popular truth® campaign – and state and local health departments to develop tobacco-control brands and campaigns that would prevent youth from starting to smoke. She also developed communications and marketing plans for smoking cessation campaigns across the country.
Her work in government includes serving as the state of Florida's environmental education director and developing environmental citizenship campaigns. At the Florida Department of Environmental Protection, she developed unique public-private training programs and media partnerships that made science more accessible to the public. Her work at the Florida Marine Research Institute and Florida Museum of Natural History connected the state's future to its natural environment and shared information through media relations and special events. Erin's experience with environmental and health issues includes work in crisis communications.
Erin has a bachelor's in journalism from the University of Florida, which recognized her as a 2016 Alumna of Distinction. She happily collaborates with the first-ever chair in public interest communications to grow and diversify the field through efforts such as frank and to support research that makes communicators more effective at working toward the greater good. She and Kristen Grimm currently co-teach a course in strategies for policy impact at the University of New Hampshire's Carsey School of Public Policy, and Erin leads the University of Oregon's first social impact communication course.
---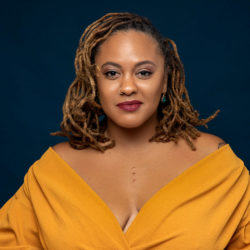 Shanelle Matthews
Founder, Radical Communicators Network (RadComms)
Activist-in-Residence, The New School
For more than ten years, Shanelle has partnered with social justice activists, organizations, and campaigns to inspire action through storytelling and communications. From the Sierra Club, to the ACLU, to the Black Lives Matter Global Network, she's collaborated with political influencers and changemakers to transform complex ideas into persuasive political messaging that inspires people to action.
To strengthen the field of strategic communications, in 2016, Shanelle founded the Radical Communicators Network (RadComms), a go-to hub for cutting edge skills-building, values-aligned political education, and cross-movement collaboration for grassroots social justice communicators. By providing training, professional development, and networking, RadComms serves as a conduit for communicators to disseminate frameworks, information, critical inquiry and analysis into more mainstream and academic communications spaces.
Additionally, to close a gap in progressive media training for impacted communities, Shanelle developed Channel Black, a tailored training program that prepares progressive spokespeople to make critical, real-time interventions on racism, sexism, homophobia, transphobia, and power in the United States through the media.
In the fall of 2017, Shanelle joined The New School, a University in Manhattan as its inaugural Activist-in-Residence. Today, she is faculty there in the social justice scholarship program. She holds a degree in Journalism and New and Online Media from the Manship School of Mass Communications at Louisiana State University.
When she's not working, Shanelle designs craft cocktails based on her favorite Black feminist books. She lives and plays in Brooklyn with her dog Nala.
---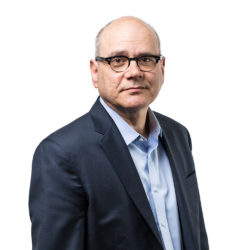 Rich Neimand
President, Neimand Collaborative
Rich works at the confluence of politics, policy and consumerism to market social impact. He's known for his ability to synthesize disparate information into compelling persuasion. Rich develops messages that tap into attitudes, touch shared values and unite different audiences around common objectives. His specialty is breaking through political polarization to create advances in education, health, financial inclusion, transportation and conservation. He and his colleagues at Neimand Collaborative have changed the national dialogue around investing in early childhood development programs through their work with Nobel Laureate economist James Heckman, First Five Years Fund, Smart Start and a variety of state early childhood advocacy organizations. Neimand Collaborative also helps a variety of health organizations create greater access and better outcomes for patients, especially those who are under- and uninsured. And, the firm's work is helping major metropolitan areas improve mobility by building public support for bike infrastructure and linked transportation. Rich's clients include Foundation for Child Development, Trust for Learning, Association Montessori Internationale, Guilford County Public Schools, First Five Years Fund, Nobel Laureate James Heckman, Year Up, People for Bikes, Protect Our Winters, the Z. Smith Reynolds Foundation, America's Essential Hospitals, National Quality Forum, Monterey County Behavioral Health, Mastercard Worldwide and a variety of other great causes, philanthropies and initiatives.