INDUSTRY EXPERTS
The Social Media Advisory Council: Experts keeping you up to date with our ever-changing industry
The Advisory Council to the master's degree program in Social Media is comprised of people who broadly represent the demographics of the profession globally. Members are leaders from a wide range of communication careers in business. Council members have unique access and insight into marketing, branding, and communications in a variety of industries.
The Advisory Council role is two-fold. First, the council helps the college confirm and document the skills and capabilities that employers seek in graduates of the social media master's degree program. Second, the council helps to ensure that the program has adequate resources and a relevant, well-designed curriculum to provide students with the capabilities, knowledge and behaviors necessary to succeed. The Council is chaired by the program coordinator for the specialization.
---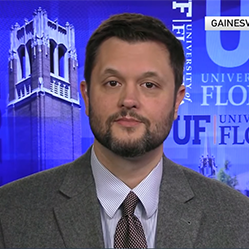 Andrew Selepak
Lecturer, University of Florida
Social Media Program Coordinator
Andrew Selepak is the Program Coordinator of the Master of Arts in Mass Communication Program with a specialization in Social Media at the University of Florida in the College of Journalism and Communications. He also teaches courses in the Department of Telecommunication at the University of Florida.
Andrew holds a B.A. from the University of Virginia in American History, a M.A. from George Mason University in Communications, and a Ph.D. from the University of Florida in Mass Communications.
---
---
---
---
---
---
---
---
---