How to Answer the "What is Your Greatest Strength and Weakness?" Interview Question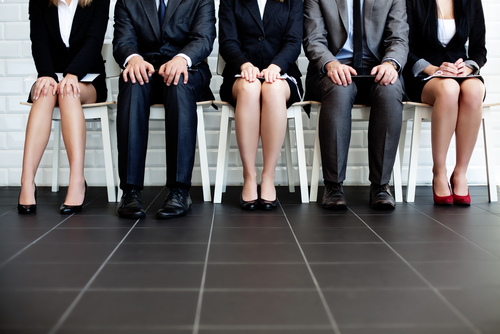 The key to a successful interview is preparation. Most interviews contain the same core of questions which focus on your previous work and personality. This is your chance to really sell yourself, so be prepared to discuss your accomplishments as well as any experiences you have learned from. The toughest set of questions involve self-awareness, where you will be asked about your strengths and weaknesses. To avoid a weak answer, practice your answers in advance.
Self-Assessment
The career advisers at the University of California Berkeley Law School ask students to prepare by performing a self-assessment. Remind yourself of your accomplishments in school, work and life. Evaluating these things will help you develop confidence. Next, make a list of three strengths you possess that will help you contribute to the job. Your answer needs to distinguish you from the other candidates, so avoid traits like "hard-working," which nearly everyone will claim to have. Prepare to discuss a specific incident that illustrates your strengths.
A Weakness is Not Necessarily a Bad Thing
Interviewers are not asking you to explain your vice for chocolate or shopping. They ask what you think your greatest weakness is to see how you evaluate yourself and whether you are taking steps to overcome the weakness. Think of this question as a way to explain something you are working to improve on. Choose something that does not relate to the position. An example would be an inexperience with specific software that you are taking an online class to learn.
Honesty and Sincerity
Your ability to look at yourself honestly shows interviewers that you are human. They are looking for a candidate who is self-aware, genuine and unique. When considering your strengths, do not exaggerate or brag. You do not want to claim to know something that you know nothing about. Do not say you have overcome a weakness if you have not. When speaking, make eye contact and and include short stories to highlight your traits.
Practice Makes Perfect
The best way to prepare yourself for an interview is to practice. Have a friend sit down with you and perform a mock interview. The more times you practice answering the tough questions, the easier the questions become. Remember to study the company's website and the job description of the position you are interviewing for and relate your answers specifically to what the company is looking for. Continue practicing and you soon will impress your interviewers with your confidence.