Writing an Open Cover Letter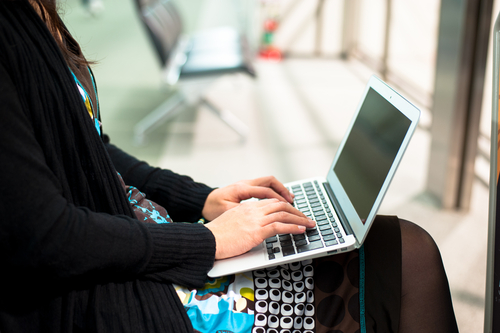 Even though a company isn't advertising job openings, that doesn't mean there aren't any. An open cover letter — also called a cold cover letter or a letter of interest — shows a prospective employer that you're diligent, resourceful and proactive. It can be a useful tool to grab the attention of a hiring manager. Take writing your open cover letter seriously; it may be your first step in the door. Positions sometimes get filled quickly, so pull out that pen and paper … or laptop … and start writing.
Who to Write
Determine which department best suits you. You can send letters of interest to multiple departments– just be sure to personalize them using the person's name. If the department heads are not listed on the company's website, call the main office and ask who you should address your letter to. You have a greater chance of a response if you already have a contact within the organization, so be sure to send them a letter as well.
The First Paragraph
In the first sentence, mention how you learned about the company and why you chose the recipient specifically. Next, introduce yourself by summarizing your experience and qualifications. You're essentially selling yourself to the employer, so be sure to highlight your accomplishments with a few solid examples. Choose examples that relate specifically to the company. For example, if you're applying to a publishing house, mention experience you have with publishing, editing and writing.
The Second Paragraph
Since you do not know if any positions are available, indicate the type of position you're looking for. Express your sincere interest in the organization by showing your admiration or respect concerning its work. Perform a Web search and see if the company has won any awards or received press. Use that research to point out specific projects or aspects of their work you feel you can contribute to.
Closing Paragraph
End the letter by saying when you will contact her next to follow up. If you're applying for an out-of-town position, mention when you will be in the area next and that you will contact her then. Essentially, you are requesting an interview, so be sure all of your contact information is in your signature. Don't forget to mention that your resume is attached. Thank the reader for her time, and end with a formal closing salutation, such as Sincerely.