Career Tips for Recent College Grads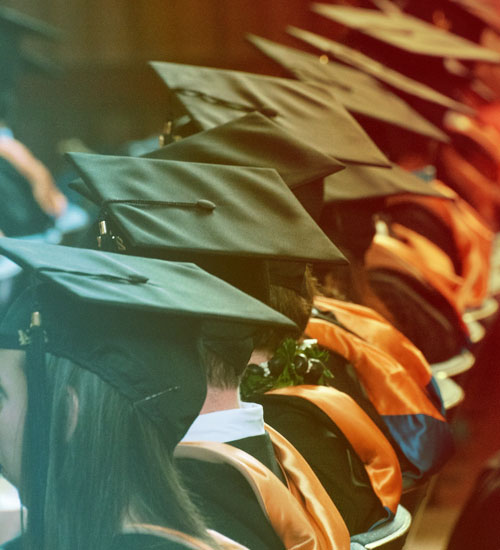 You graduated. YAY! But now you find yourself thrown headfirst into the job search. You're not alone. There are thousands of people out there looking for jobs. Fortunately, you have a leg up on the competition with your degree. It's normal to feel apprehension about entering the workforce. Moving from student to employee is a huge change in your life, but don't let the anxiety distract you. By preparing and doing some research, you can shine in job interviews.
Research the Company
Now that you've accepted the interview, you need to study everything you can about the company. Look at its website and familiarize yourself with the company's work, projects, awards and mission statement. In the interview, you can discuss how you can contribute to the company using examples from your research. Google and search LinkedIn for info about the interviewer and see if you share common interests or backgrounds. Study the job description and prepare to explain how you are a good fit.
Discussing Your College Career
Even if you have no work experience, you do have two to four years of solid schooling. The interviewer may ask why you chose your college and your major. Don't downplay either of them. Express appreciation for your college experience and highlight the classes and internships that helped you improve your skills. Use specific examples of projects, class work and research you completed that relate to the position.
Study Common Questions
The Internet is a vast resource for interview questions. Research the most common questions and write down your answers. Prepare to discuss your strengths, weaknesses and career goals. Speak honestly, offering specific examples of your traits. Practice with a friend and ask for feedback. She may notice things you can't see, such as you trail off at the end of sentences, have bad posture or lose eye contact. She also can help you improve your answers.
Be Professional
The interview is your first impression for the employer, so dress the part. Wear a conservative suit. Ladies should keep their makeup and jewelry subtle; men should be clean shaven. For outfit inspiration, visit our Pinterest boards. Avoid making too many jokes, gossiping or using your cell phone. You never know who is in the lobby or hallways, so be nice to everyone you encounter. Your goal is to leave a positive impression on the whole company.