UF CJC Online Profiles: Robert Grupp
By Matthew Arrojas, UF Journalism Student
September 30, 2018
Throughout his career as director of communications and spokesman for a wide array of businesses, Robert Grupp has weathered his fair share of crises.
In the 80s he was the spokesman for Consumer's Energy, which provided commercial nuclear power in Michigan during a time when just the word "nuclear" was controversial enough.
Through the mid-to-late 90s he worked as director of corporate communications for Eli Lilly and Company, a pharmaceutical company. It was around this time that the antidepressant Prozac was making headlines for its perceived negative side effects and misuse.
Next he went to work for a startup biopharmaceutical company, now Cephalon. There he didn't have to deal so much with crises as he did a company that was growing at a rate of 75% a year.
"You couldn't keep up," he said. "Working there was just a task of if you felt like things were about 80% right, you go ahead and execute it because you just didn't have time. You had to move on to the next thing."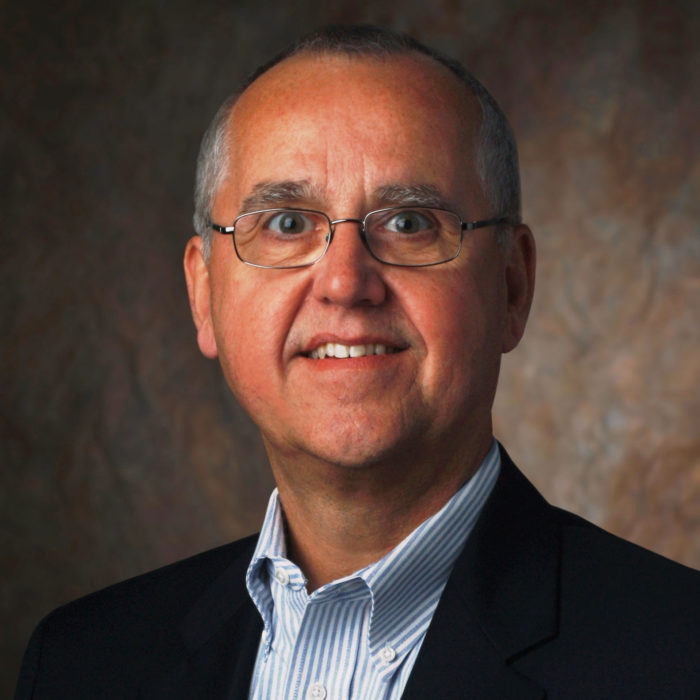 But Grupp, now the director of the CJC Online's Global Strategic Communication program, said that none of these crises match up to the maelstrom he weathered while working for the silicone manufacturer Dow Corning in the late 80s and early 90s. So, in a way, it was silicone breast implants that made him the public relations expert he is today.
During the late 80s, the Food and Drug Administration asked manufacturers like Dow Corning to prove that silicone breast implants are safe and don't have any unwanted side effects, according to PBS Frontline. It only took a couple years for the lawsuits to start pouring in, for the media to scrutinize every detail and for this crisis to take up almost every second of Grupp's life, even when he wasn't in the office.
"I remember having to unplug my phones at home so my family could get some sleep because that crisis would go around the world," he said. "This went on for months."
From 8 a.m. to 6 p.m. Grupp would field questions from reporters and consumers in the United States. By the time he got home for the day, the news cycle was just beginning in Asia, followed by Europe, and everybody wanted to talk to him. It was a "product crisis of global proportions," he said.
See, the breast implants were made up of a pliable silicone shell filled with liquid silicone. Sometimes that liquid inside would leak, whether because a lot of time had passed or the surgeon who performed the implant would damage them, Grupp said. Many women were genuinely afraid for their health.
"That was a product where women were sick and they thought the device was making them sick. In those days I would talk to women that call me crying, as a spokesman for the company, about being ill," he said. "They didn't know where to turn."
According to PBS Frontline, between 1998 and 1999, independent experts found in separate studies that silicone implants are not responsible for any medical problems other than localized tissue scarring. However, it was too late at this point, as Dow Corning had already filed for bankruptcy and paid over $3 billion in settlements. Grupp thought his reputation would be forever tarnished for his involvement in the crisis.
"I always laugh, because when that was over I thought it would be a black spot on my career because I had been involved in this contentious issue, but it actually proved to be a hugely valuable credential and experience to have worked through a product crisis of that proportion and survived and done it successfully," he said.
As hectic and stressful as this whole ordeal was, it taught him two valuable things that he now brings to the Global Strategic Communication program: How to communicate globally across many different cultures and how to talk to people with vastly different viewpoints. It's this second point that Grupp really strives to teach, as he believes it is a skill that many people now lack, and he hopes the younger generation will be able to pick back up.
One way he tries to train the students in the Public Affairs Communication course he teaches for CJC Online is through a public discourse exercise. All you have to do is post about a contentious topic that you are passionate about, read your classmates posts and respectfully respond to some. He said this exercise has been an overwhelming success, and that a skill like that is necessary for public relations. He said that if he were to get into an argument with every woman who called him crying while he worked at Dow Corning, the crisis would have reached catastrophic proportions.
"Those career experiences, they gave me a thick skin and I learned never to take it personally," he said. "It taught me to have a responsible conversation with someone who may have a completely different point of view, and I think it's so critical today."