Darlena Cunha is a freelance writer who frequently contributes to The Washington Post, The Atlantic and TIME. She is also a former television news producers with a graduate degree in mass communication.
Cunha currently teaches Introduction to Multimedia Communications and the capstone course for GSC, PR and social media. You can find her on Twitter @parentwin and visit her website at  darlenacunha.com  to stay up to date with her latest articles.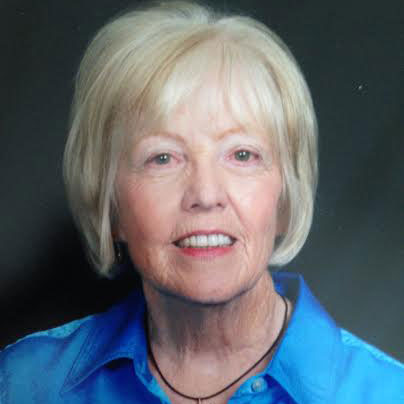 Judith Higgins Donohue
Certified Mediator and Former Public Affairs Manager at Hewlett-Packard
Courses: Research Methods, Corporate Reputation Management
Judith Higgins Donohue brings more than 25 years of professional communication experience to the classroom.  She holds a B.A. in Sociology and an M.S. in Organizational Communication, both from Regis College in Massachusetts. Donohue started her career as a journalist, first as a reporter for daily newspapers in Connecticut and the Washington, DC area and then as a journalist for McGraw-Hill's business and trade books, including Engineering News Record and Chemical Week. After 10 years in journalism, Donohue switched to the field of public relations and joined Della Femina McNamee agency.  

She has also done public relations writing and media relations for Ketchum and Burson-Marsteller, two of the nation's leading public relations agencies. Her clients have included Bayer, Stouffers, Nestle, US Steel, Pennsylvania Coal Association, Alcoa and Phillip Morris.

In the year 2000, Donohue switched from the agency side to the corporate side and spent the next nine years leading the New England public affairs team at Hewlett-Packard. Her specialties are Public Relations, PR Research, Crisis Communication and Reputation Management. She consistently earns top ratings from students and faculty alike. Over the years Donohue has won many prestigious awards for her writing and public relations work, including the highest honors from such organizations as the Public Relations Society of America, the International Association of Business Communicators (IABC) and the American Society of Training and Development (ASTD).
In the past few years Donohue has applied her communication skills and experience in the classroom. She currently teaches Applied Research and Reputation Management.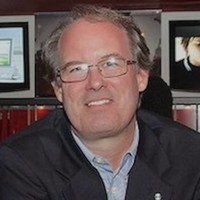 Rob Engle
President at Engle & Co.
Courses: Introduction to Digital Political Campaigning
Rob Engle is based in the Washington, DC area and owns a firm that specializes in creative public relations and political strategies. Engle also serves as an adjunct faculty member at the University of Florida College of Journalism and Communications, teaching graduate and undergraduate courses. Prior to forming his firm, he served as a press secretary and legislative aide to Senator Paula Hawkins (FL), Congressman Dan Mica (FL), and Congressman Don Ritter (PA).
His firm has provided public relations and political counsel to a number of candidates, trade associations, public interest groups, and leading private firms and organizations.
Engle has a master's degree from Harvard University and is an alumnus of Harvard's Kennedy School of Government. He is also a proud Gator, having received his BS in Journalism/Public Relations (minor in political science) at UF.
Engle currently teaches Introduction to Digital Political Campaigning.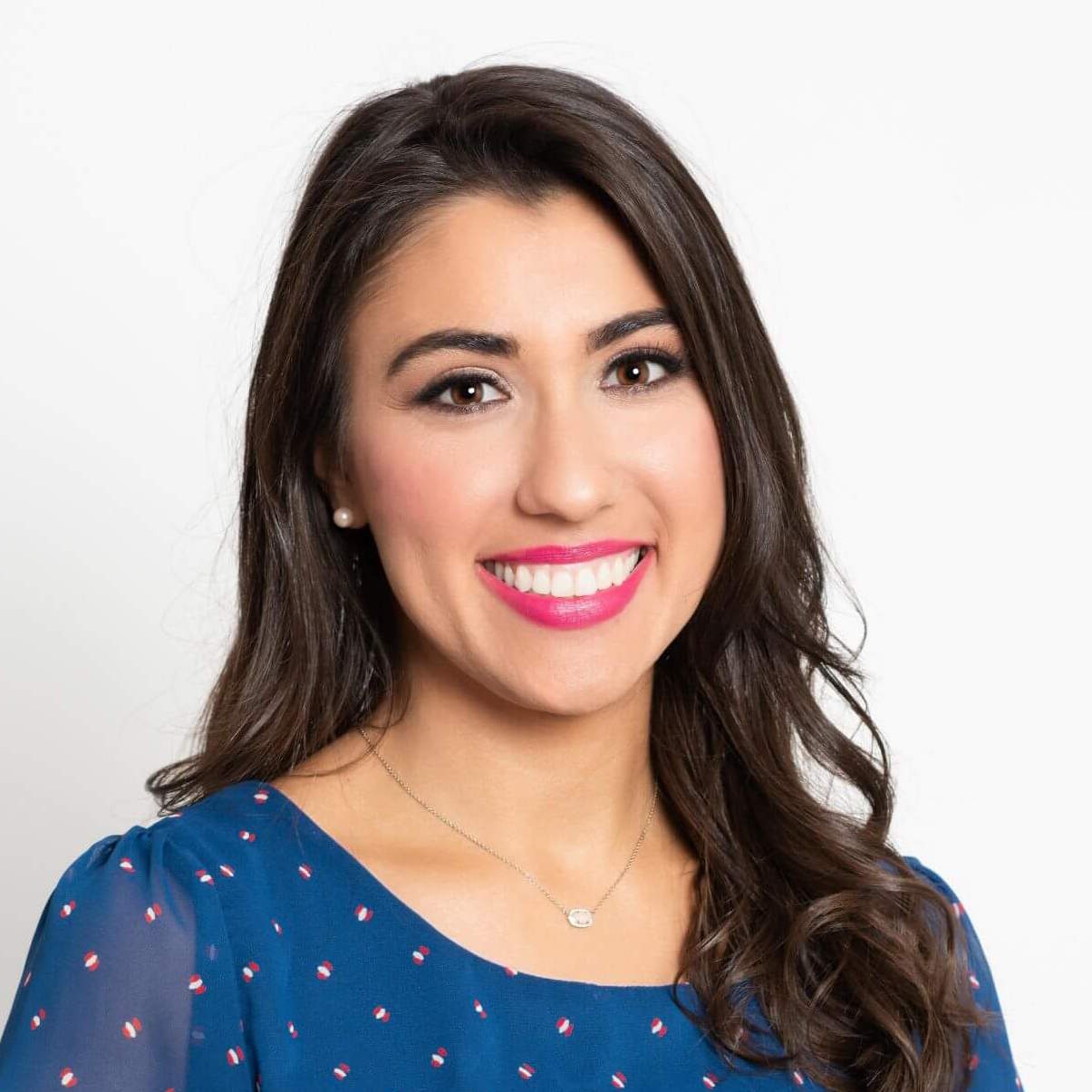 Brianne Fleming
Courses: Lead Generation, Advertising & Social Media, Branding Using Social Media
Brianne Fleming thrives on her passion for all things creative – from advertising, to branding, copywriting, and graphic design. She loves to use social and digital media to tell a story and build an audience of loyal fans. Brianne has helped shape the voice and corporate identity behind several brands, including one of the world's most well-known fitness franchises, Orangetheory Fitness. She now owns her own marketing consultancy, Twelve Stories Up, which focuses on elevating health and wellness brands.
Brianne holds a bachelor's degree in Advertising and Public Relations from the University of Central Florida. In 2017, she completed her master's through the University of Florida's online Master of Arts in Mass Communication program, specializing in Web Design. Upon graduation, Brianne began teaching for UF.
In her spare time, Brianne runs a blog that highlights marketing and advertising lessons derived from pop culture. You can follow her on Instagram or connect with her on LinkedIn.
---
Jennifer Ford
Marketing and Communications Director, UF CJC Online
Courses: Personal Branding and Professional Development
Jennifer Ford is an experienced designer and communicator and currently works as Marketing & Communications Director at the University of Florida College of Journalism and Communications for online graduate programs.
Ford earned a master's degree from the University of Florida in Web Design and Online Communication. She also graduated from Idaho State University with a B.A. in Mass Communication specializing in Visual Communication and Graphic Design. Ford spent several years designing for various publications and clients in Pocatello, Idaho before moving to Gainesville. Working as a page designer for the New York Times Company at their Gainesville Editing Center, she primarily designed pages for The New York Times International Weekly. She also aided in the development of new products for the NYT Syndicate, including The New York Times Spending Well, a personal finance supplement for various U.S. newspapers. Spending Well received a New York Times Publisher's Award in 2015.
Ford is the founding and current president of the Gainesville chapter of AIGA, the professional association for design. She currently teaches Personal Branding and Professional Development. Connect with her on LinkedIn.
---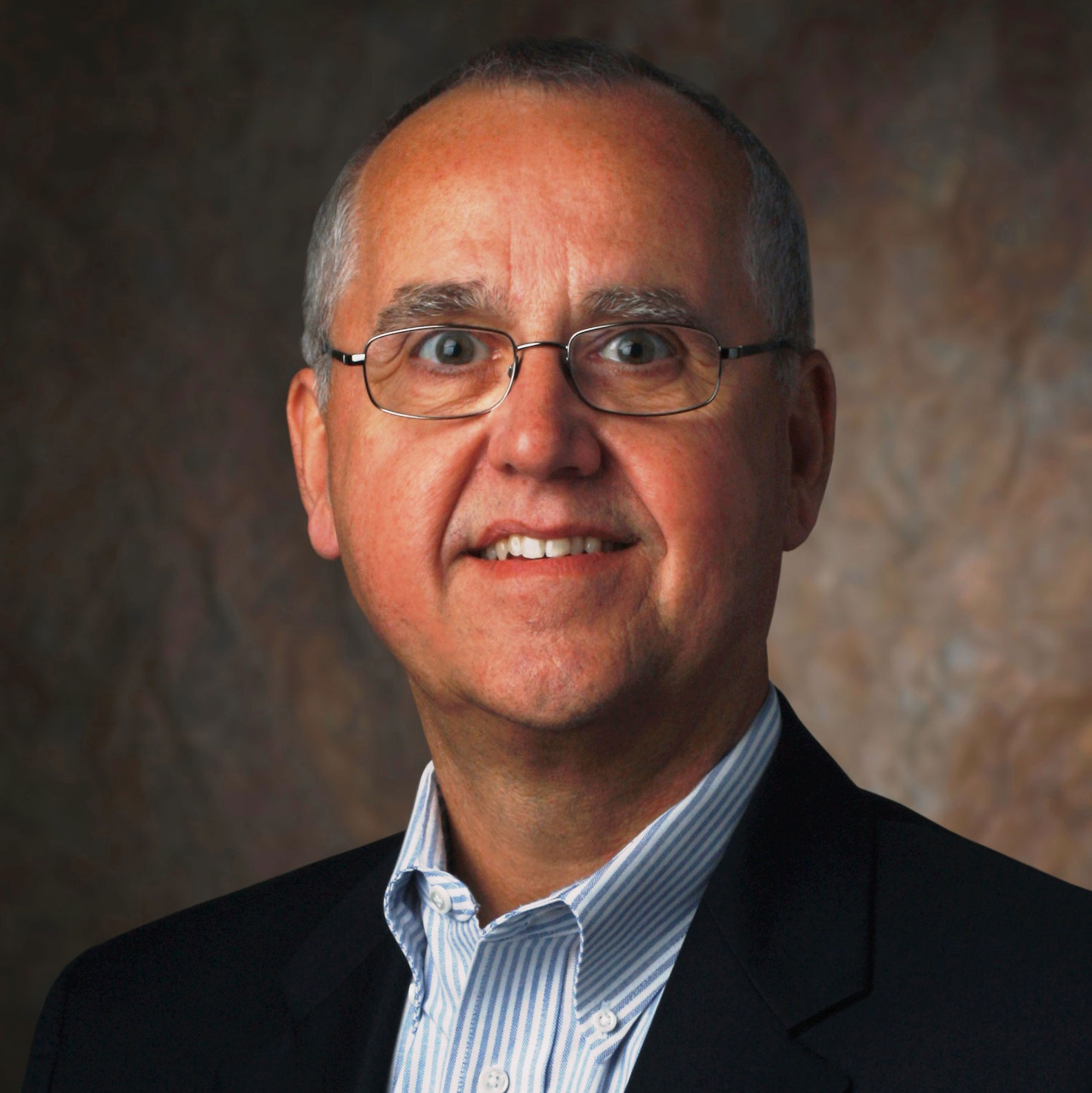 Robert W. Grupp
President at Grupp Global Partners LLC
Courses: Public Affairs Communication
Robert Grupp is currently president of Grupp Global Partners LLC, a management consultancy with a strategic focus on corporate communications and international public relations.  Previously, Grupp was president and CEO of The Institute of Public Relations and served on its Board of Trustees for eight years.
Grupp is active in higher education and has served on the Public Relations Advisory Council for the Fulbright Scholar Program of the United States Department of State, administered by the Institute of International Education. Also, he is an adviser to the China International Public Relations Association (CIPRA) in Beijing.    

For three decades, Grupp led communications teams and managed public affairs in corporations, multi-national organizations and non-profit institutions. From 2001-2008, Grupp served as Vice President of Corporate and Public Affairs at Cephalon, Inc. an international biopharmaceutical company. Grupp also held leadership positions in corporate communication at Eli Lilly and Company, Dow Corning Corporation and Consumers Energy.
Grupp travels extensively throughout the world lecturing on global strategic communications, business diplomacy, and public relations strategy and practice. He is past president of the International Public Relations Association (IPRA) and co-chaired the IPRA Public Relations World Congress in Beijing with Li Daoyu, former Chinese ambassador to the United States.

Earlier in his career, he served as editor for daily newspapers in Florida and Illinois, and he received the prestigious National Headliner Award for excellence in journalism.

Grupp received his B.A. in journalism from Southern Illinois University. He is an accredited member and past chapter president in the Public Relations Society of America, and he is a member of the Page Society.
Grupp currently teaches Public Affairs Communication. Connect with him on LinkedIn.
---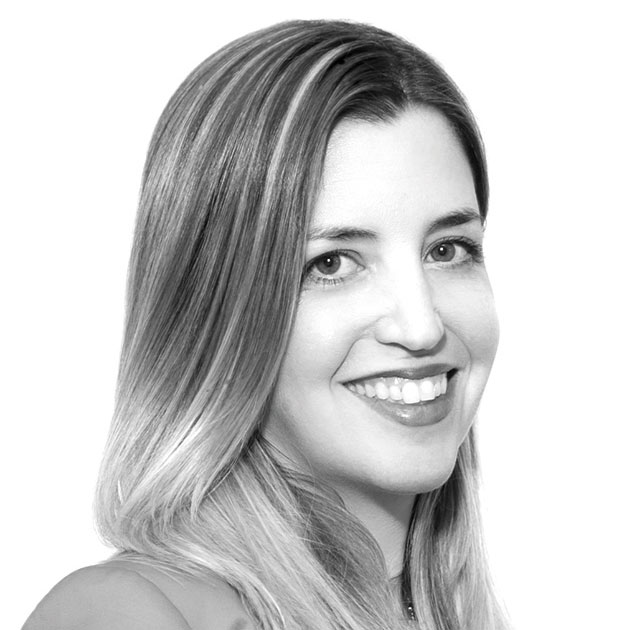 Yael Hartmann
Strategic Communications and Global Champion lead for Government Relations Team at One Acre Fund in Rwanda
Courses: Global Activism and Social Change
Yael Hartmann has worked as a communications strategist, spokesperson, journalist and editor. Hartmann brings an in-depth understanding of government relations and media strategy to her position. Prior to joining One Acre Fund, she was a strategic communications specialist at an intelligence firm in Washington, DC, where she designed and directed reputation management campaigns on behalf of sovereign governments, intelligence officials and private sector clients, employing social media, traditional and guerilla media strategies.  She worked closely with high level government officials to rebrand them in light of major events and issues such as elections, new reforms and socio-economic crises.

Previously, Hartmann headed the financial PR team at one of the top boutique public relations firms in New York, directing a team of media professionals, conducting media training seminars, and working closely with producers in network television as well as editors and journalists at The Wall Street Journal, The New York Times, Newsweek, and other top-tier publications. Hartmann has served as spokesperson for the North American media division of the Israel Defense Forces (IDF), where she was speechwriter and liaison between the North American press and army officers in the field.
Hartmann currently teaches Global Activism and Social Change.
---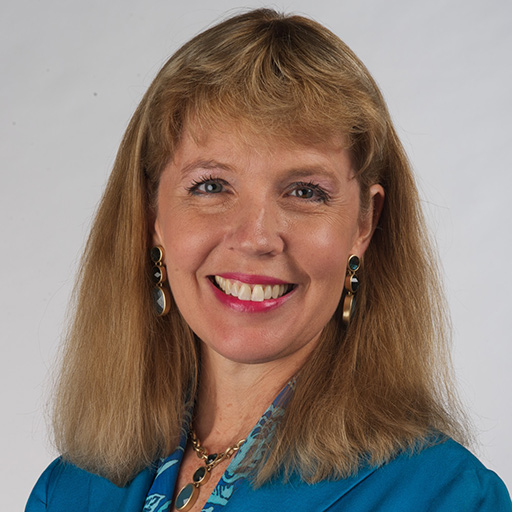 Linda Hon
Professor at the University of Florida and Supervisor for the Journal of Public Interest Communications
Courses: Public Relations Theory, Public Interest Communication Theory
Dr. Linda Childers Hon is a professor in the Department of Public Relations and Program Director. She is also Journal Supervisor for the Journal of Public Interest Communications, an open-access online peer-reviewed journal published by the College. Hon was executive associate dean of the College from 2006–2012. She is an Al and Effie Flanagan Professor of Journalism and Communications and also held the title of University of Florida Research Foundation Professor. She is the author (with Larissa Grunig and Elizabeth Toth) of Women in Public Relations: How Gender Influences Practice, a scholarly textbook published in 2001. Her research has been published in Corporate Communications:  An International Journal, Journal of Public Relations Research, Public Relations Review, Journal of Communication Management, Journalism and Mass Communication Educator, Journalism and Mass Communication Quarterly, Journal of Asian Pacific Communication, Journal of Applied Communications, IEEE Transactions on Professional Communication, Public Relations Strategist, as book chapters in Excellence in Public Relations and Communication Management, Teaching Public Relations, The Future of Excellence in Public Relations and Communication Management:  Challenges to the Next Generation, Responsible Advocacy: Perspectives on Ethics in Public Relations, and as a "Gold Standard" paper from the Institute for Public Relations. Hon was the recipient of the 2001 "Pathfinder" Award for Best Recent Program of Research in Public Relations given by the Institute for Public Relations. She was the editor of the Journal of Public Relations Research from 2000-2005.  In 2012, she was inducted into PR News' Measurement Hall of Fame. Hon was an inaugural member of the Commission on Public Relations Measurement and Evaluation, Institute for Public Relations, and an inaugural member of the advisory board for the Plank Center for Public Relations Leadership at the University of Alabama.  
She is a member of the Association for Education in Journalism and Mass Communication, Public Relations Society of America, and Florida Public Relations Association.
Dr. Hon teaches Public Relations Theory and Public Interest Communication Theory.
---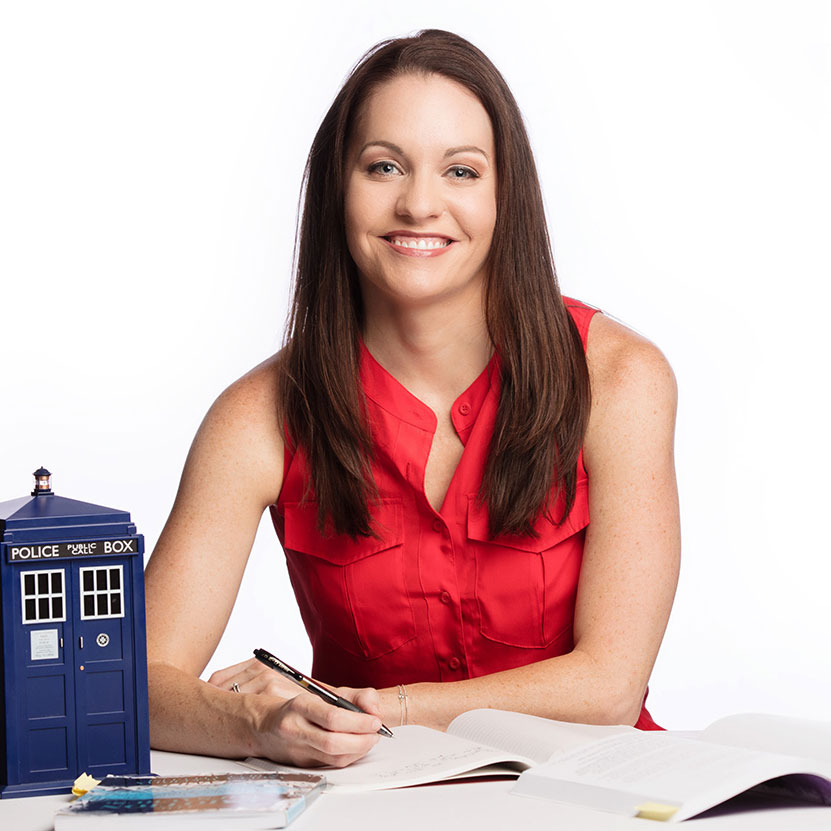 Lisa Hope
Product Marketing Manager at TeamSnap and Program Director at the University of Florida
Courses: Copywriting
Lisa Hope graduated from the University of Florida in 2005 with a bachelor's degree in journalism specializing in online and media, and a MAMC in social media in 2014.
With over a decade of experience in digital marketing, Hope serves as the director for the Digital Strategy Program, a program designed to foster the creative minds of the next generation of marketing.
Hope currently teaches Copywriting. Connect with her on LinkedIn.  
---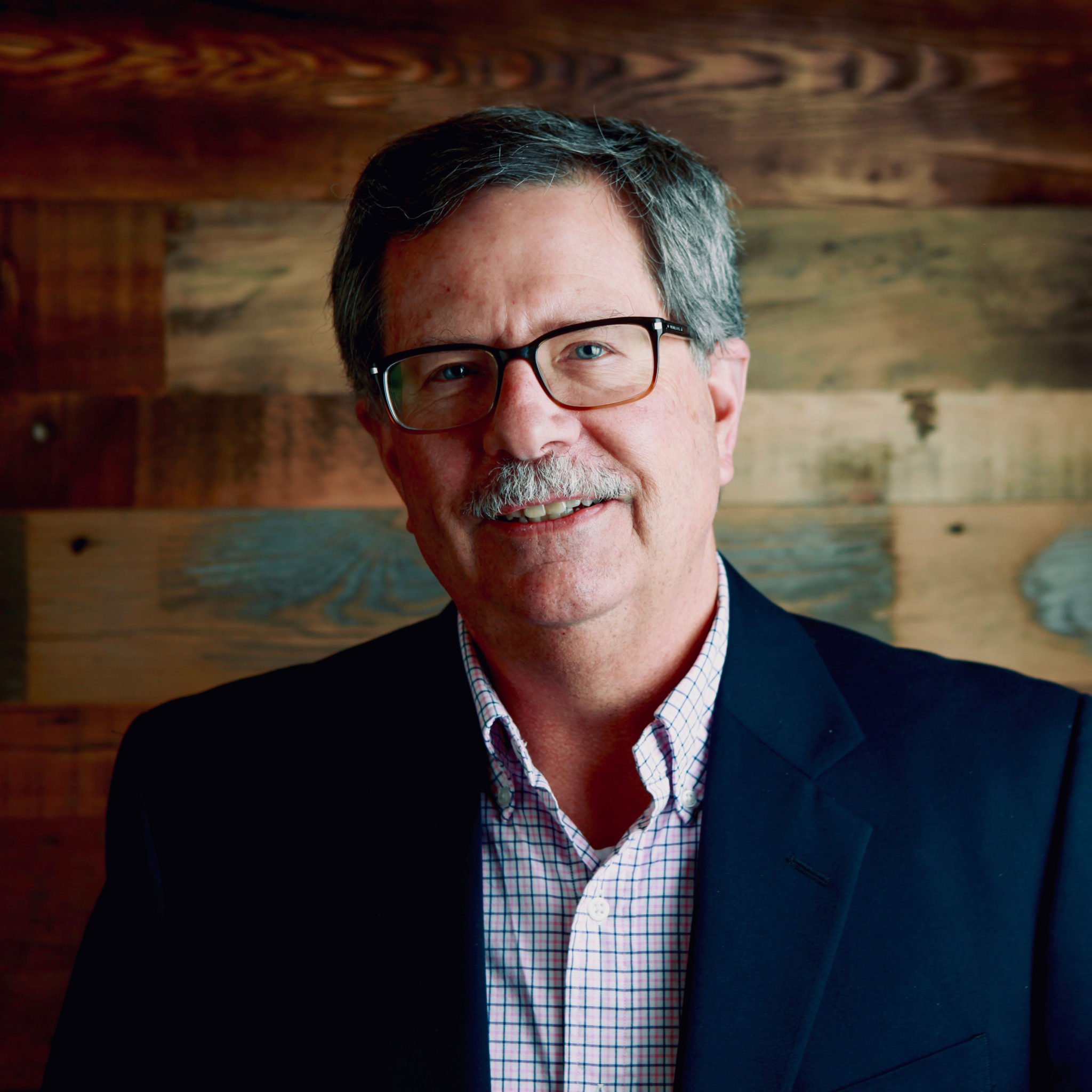 Robert Hughes
Executive Director at Utility Communicators International
Courses: Strategic Communication and Ethics, Introduction to Social Media
Robert Hughes currently serves as the executive director of Utility Communicators International and is leading a consulting practice in marketing and communications. He is also a communication consultant to several areas of Georgia Power, including the Electric Vehicle team, the Ally Channel team and the Customer Resource Center. Responsibilities include strategic direction for communication and marketing efforts.

Previously Hughes has served as Advertising Manager, Product Marketing Manager and Manager of Marketing Communications for Georgia Power.

Prior to Georgia Power, Hughes was account supervisor for McDonald and Little, one of the largest ad agencies in the southeast.

Hughes has Bachelors and Masters Degrees from the University of West Florida. The Atlanta Business Chronicle has named him "Atlanta's Best Marketing Director". He has also been elected president of the Atlanta Chapter of the American Marketing Association and president of Utility Communicators International.

Hughes currently teaches Strategic Communication and Ethics, Branding and Social Media Combined Capstone. Connect with Hughes through his LinkedIn profile or follow him on Twitter @rjhughes_UF .
---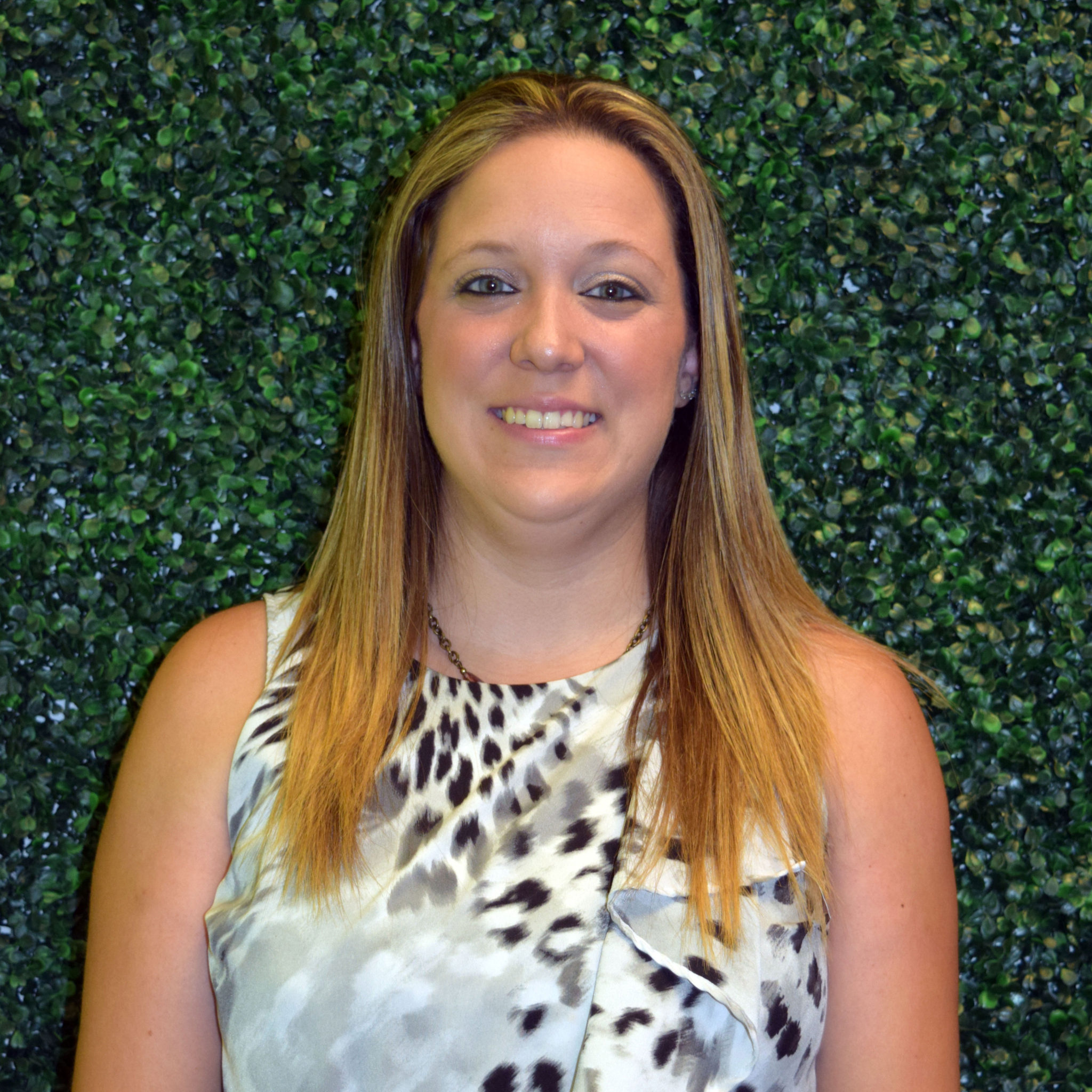 Heather Laude
Creative Team Manager at Advantus Corp.
Courses: Advanced Web Topics I
Heather Laude has been a marketing and communications professional for more than 12 years. She worked as director of communications for one of the largest golf management firms in the country prior to her current position as creative manager for a consumer products company based in Jacksonville,Florida that manufactures more than 7,000 products.
Laude earned her bachelor degree in communication with a specialization in journalism at
The University of North Florida and spent some time freelance writing for a New York City-based magazine. As the industry turned more digital over time, Heather sought comprehensive training to complement her self-taught experience in the world of web design via the University of Florida's Web Design and Online Communication MAMC program and earned her master's degree.
Laude currently teaches Advanced Web 1. Connect with her on LinkedIn.
---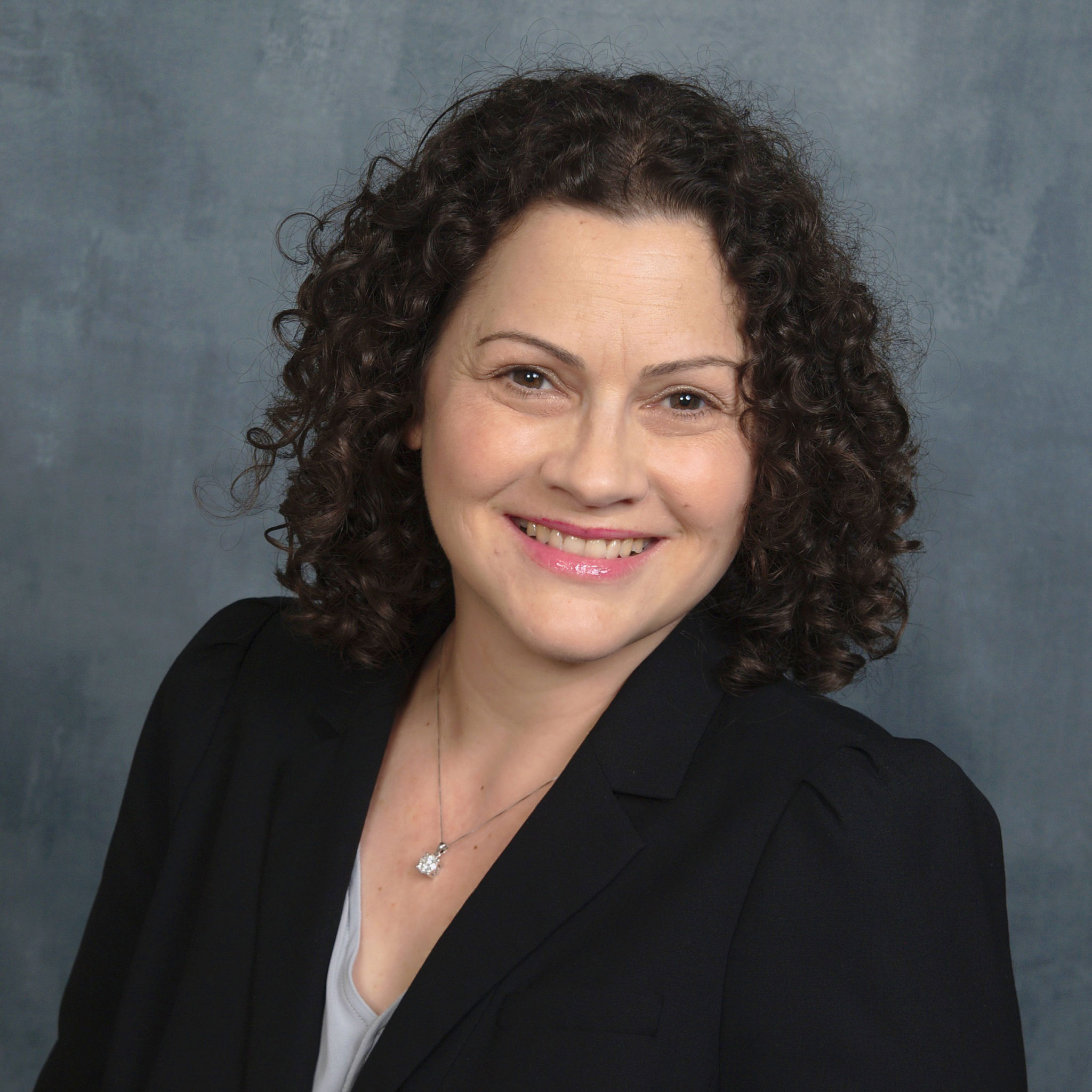 Ophir Lehavy
PR Consultant
Courses: Intercultural Communication, Strategy and Messaging
Ophir Lehavy is an adjunct lecturer and success coach for the master's in mass communications program at the University of Florida's College of Journalism and Communications. In addition to her work at UF, Lehavy works with select clients as a PR and communications consultant. Her most recent project includes working with an author on her online strategy – social media, website, influencer outreach, blog, and email – for a high-profile book launch.

Prior to working for UF, Ophir was the senior communications manager for the CPA Exam at the American Institute of CPAs (AICPA) from 2012 to 2015 where she headed up their communications for international testing and a large-scale project called the practice analysis. She was the Director of Marketing and Development for the Jewish Federation in Princeton, New Jersey from 2008 to 2011 where she initiated their online strategy and organized major events, including a mission to Israel. She was also a communications manager and grants administrator for Foundations, Inc. from 2005 to 2007.

Ophir's international experience includes time abroad in Tel Aviv, Israel from 2002 to 2005 working in public relations for two non-profit organizations: The Peres Center for Peace and Essence of Life. Prior to Tel Aviv, she worked for the Consulate General of Israel in New York as Director of Community Relations from 1997 to 1999. Ophir is bilingual in English and Hebrew and studied Arabic in Fez, Morocco while a graduate student.

Ophir Lehavy completed her graduate work in 2001 at Columbia University's Teachers College with a master's in teaching, after also completing a master's degree in Middle East Studies from New York University in 1997. She completed her bachelor's degree in 1994 at Georgetown University majoring in History.
Lehavy is currently teaching intercultural Communications, as well as Strategy and Messaging. Connect with Lehavy on LinkedIn and check out her website www.ophirlehavy.com.
---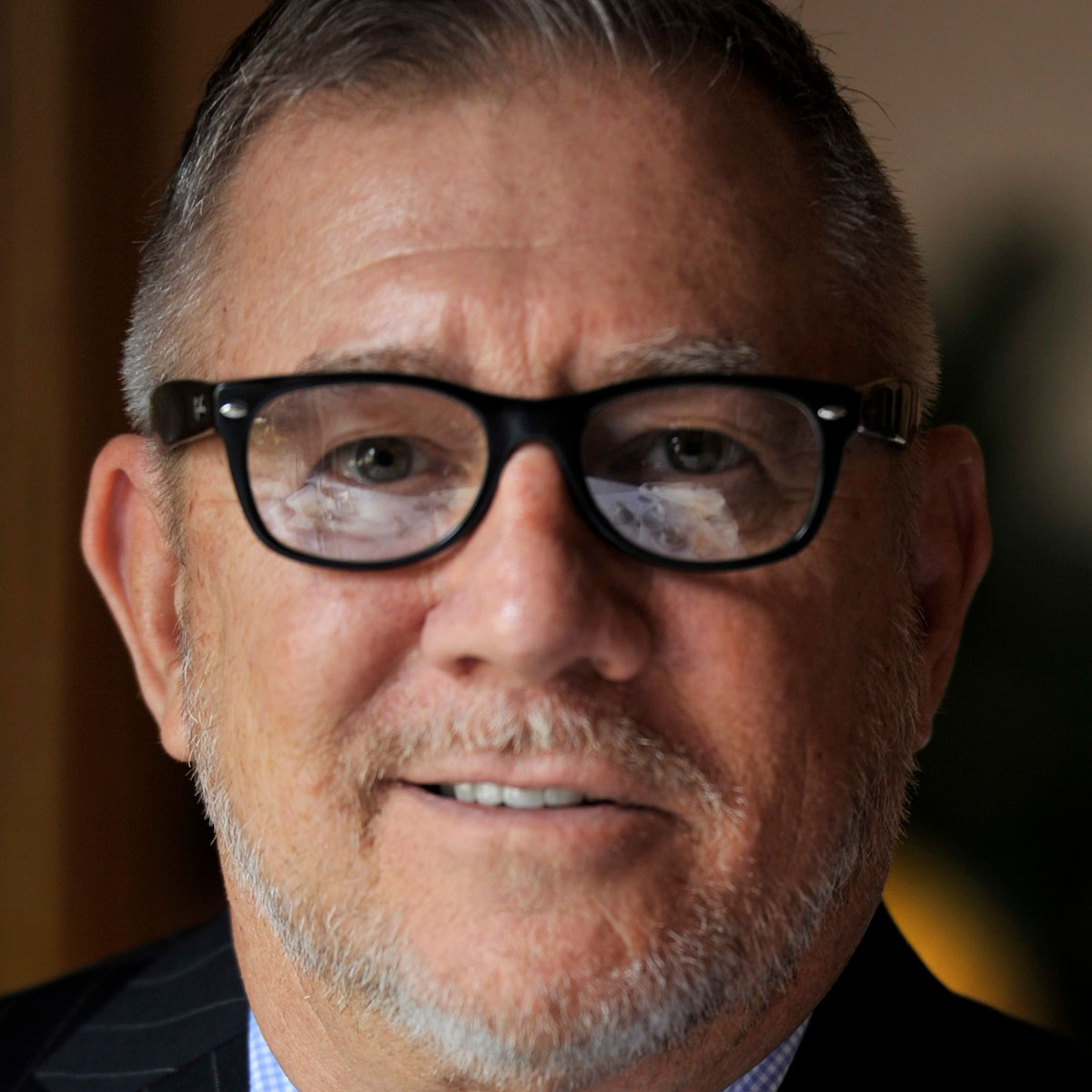 Valsin A. Marmillion
Founder at Marmillion + Company
Courses: International Issues and Crisis Communication
Valsin A. Marmillion is recognized as a highly awarded public relations professional and top political consulting and media strategist. He founded Marmillion + Company in 1989 and in 2005 the political media firm, Marmillion/Gray Media, with political consultant and author Rannah Gray.
A highly skilled professional facilitator, his experience includes moderating executive panels, focus groups and strategic planning sessions for esteemed clients including, Jobs for the Future, Kennedy Center for the Performing Arts, Texas Railroad Commission, National School Boards Association, The College Board, and UCLA, among others.
Marmillion has served as an executive producer for on-air programs, including several features for Discovery and The Learning Channels. His production work was recognized with Pollie Awards from the American Association of Political Consultants, Silver Anvil Awards from PRSA and the Platinum Awards from the American Communications Professionals. In all, more than 200 awards were credited to Marmillion-developed initiatives and programs.
Marmillion earned his Bachelor of Arts degree from Northwestern State University in 1972 in communications and political science. He currently teaches International Issues and Crisis Communication.
---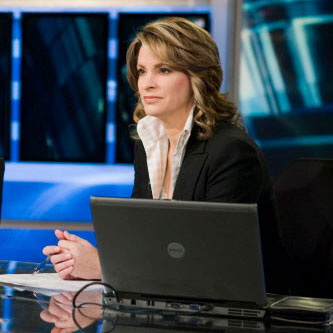 Colleen McEdwards
Former CNN International Anchor and Correspondent
Courses: Video Storytelling
A 30-year international media veteran, Colleen McEdwards holds a Ph.D. in Education McEdwards has taught at the Sam Nunn School of International affairs (Georgia Tech), Georgia State University and Kennesaw State University. She directed multiple study abroad programs in media entrepreneurship in Hong Kong and served as director of GSU's journalism writing center.  McEdwards also helped launch and develop an online graduate program in Social Impact Media at Saybrook University where she also serves on the Board of Trustees.

Prior to her transition to academia, McEdwards served as an anchor and correspondent for CNN International. She reported on major stories in news, documentary and digital formats all over the world, particularly in Russia, Europe and Asia. As a political correspondent, she covered multiple election campaigns in Canada and the U.S.

From the anchor desk, she played a role in coverage of most of the major international news events of the last two decades. She joined CNN International from the Canadian Broadcasting Corporation where she covered Canada's constitutional crisis, the collapse of Communism, the final pullout of Soviet troops from the former Czechoslovakia, as well as unrest in Haiti.

She won several awards for her political reporting, including the New York Festival Award, a Worldfest Houston Award and multiple shared Peabody awards for team coverage of major global events.

Passionate about lifelong learning and andragogy, she earned a Ph.D. in Education while working at CNN International, partnering with international affiliates throughout the process.
McEdwards currently teaches Visual Storytelling. Connect with her on LinkedIn.
---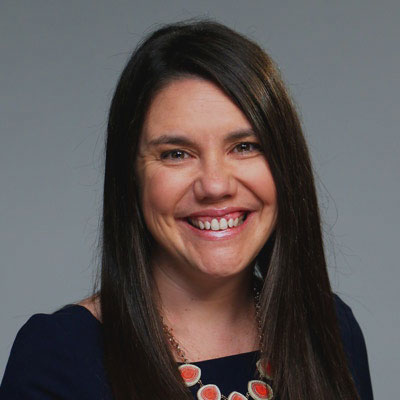 Courtney O'Connell
Global Head of Learning and Development at APCO Worldwide
Courses: Digital Reputation and Brand Management
Courtney O'Connell leads the global training and development strategy for APCO Worldwide. MeetingsNet Magazine, The Huffington Post and Rulebreaker Magazine have all named her a change agent in the U.S. education system. With an extensive background in higher education, her popular TEDx talk, All in on Education, and widely read Huffington Post columns, O'Connell empowers educators to harness and apply an entrepreneurial spirit to education.
O'Connell worked with best-selling author, Erik Qualman, to develop digital leadership content to educate and evoke the startup spirit within individuals, from CEOs to school teachers to college students. While working with Qualman, O'Connell developed a digital reputation curriculum for the NCAA based on the book they co-authored What Happens on Campus, Stays on Youtube.
Previously, O'Connell served as a professor of leadership and the Associate Director of Leadership & Training at Rutgers University, where she developed The Big Ideas in Higher Education Conference. The event served as a catalyst for the growing movement promoting innovation and collaboration in higher education.
A leader on the American College Personnel Association's Presidential Task Force on Digital Technology in Higher Education, O'Connell's worked with individuals and organizations to help them better understand and utilize evolving digital trends. At the nexus of innovation and education, O'Connell inspires others to expand their thinking with insights into the education system's challenges.
O'Connell currently teaches Digital Reputation and Brand Management. Connect with her on LinkedIn.
---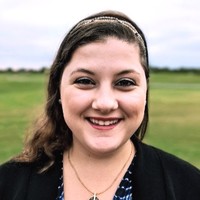 Kara Page
Owner, Rewritten Page
Courses: Capstone, Advertising and Social Media
Kara Page is the former Associate and Interim Director of UF CJC Online. Prior to her role with UF CJC Online, Page worked with Gator student-athletes at the University Athletic Association's Otis Hawkins Center for Academic and Personal Excellence. In addition to her role as Associate Director, Page also teaches both undergraduate and master's level courses in advertising, web design, graphic design, and social media. Page is passionate about providing students with transformative learning experiences through hands-on immersive projects and real-world client work.
Page is a proud graduate of the University of Florida's College of Journalism and Communication's Web Design and Online Communication master's program. Prior to obtaining her master's degree, Kara graduated summa cum laude from the University of Florida with a B.S. in Advertising and a B.S. in Recreation, Parks and Tourism with a specialization in Event Management.
Today, Page is the owner of Rewritten Page, a digital communications agency. Connect with her on LinkedIn.
---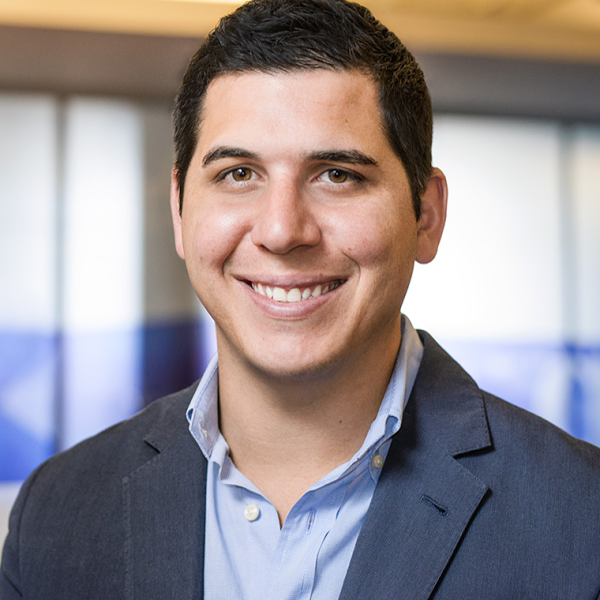 Bryan Ruiz
Global Media Lead, CPG at Google
Courses: Search and Display Advertising, Cross-Platform Media Selling
Bryan Ruiz has over 10 years of professional digital sales and marketing experience across online, mobile, search, social, tablet, console/connected TV and out-of-home. In his professional career, he's worked for The Walt Disney Company and Sony Pictures Entertainment to help drive partnerships and sales against their digital solutions. He has now worked at Google for 5 years, working with brands for cross media strategies and marketing solutions. He now works in a global media lead role, based in New York City, working with some of the world's largest consumer packaged goods companies.

Outside of Google, Bryan has launched his own e-commerce solution, ArtzeeDesigns.com.  

Bryan holds a Master of Arts in Communication Management from the University of Southern California, a Bachelor of Science in Advertising with a minor in Business from the University of Florida and a Certificate in Finance from London School of Business and Finance.
He currently teaches Search and Display Advertising and Cross-Platform Media Selling.
---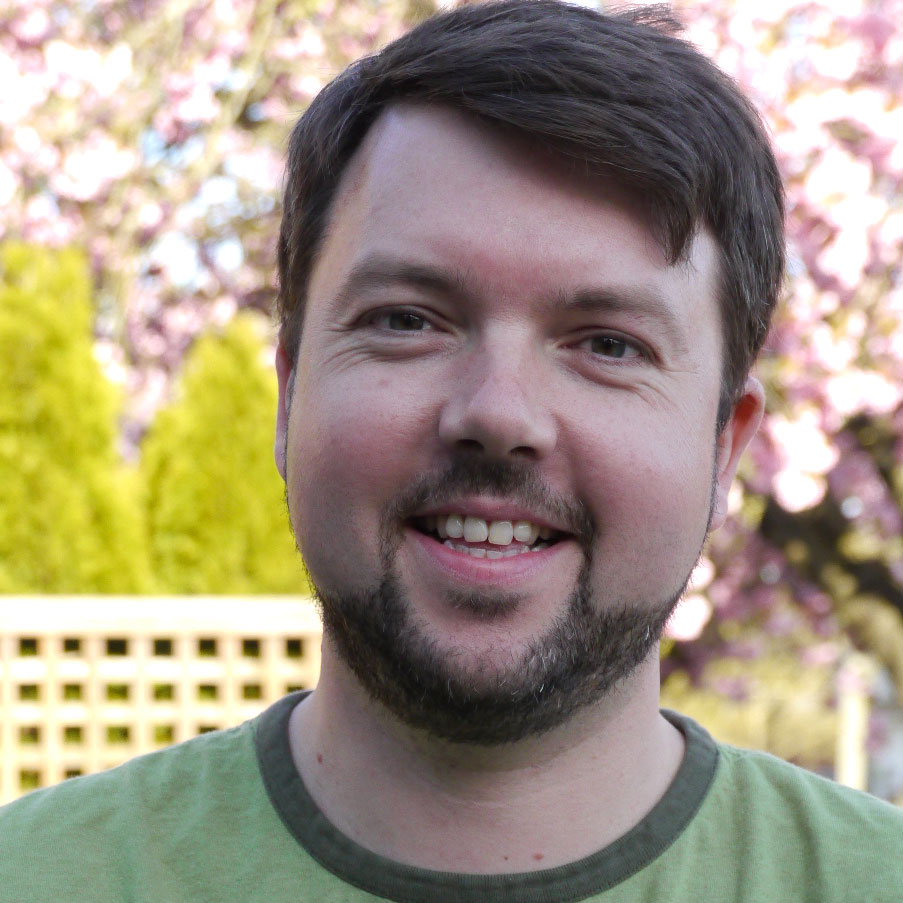 Chad Skelton
Data Journalist and Consultant
Courses: Data Storytelling and Visualization
Chad Skelton, an award-winning data journalist, is a consultant and trainer based in Vancouver, Canada. Skelton worked as a data journalist at The Vancouver Sun until 2015. In 2014, he won an international data journalism award for his portfolio of work in the previous year. Skelton has given several talks on data and storytelling, including at the 2015 Tapestry Conference sponsored by Tableau Software.
Skelton currently teaches Data Storytelling and Visualization.
---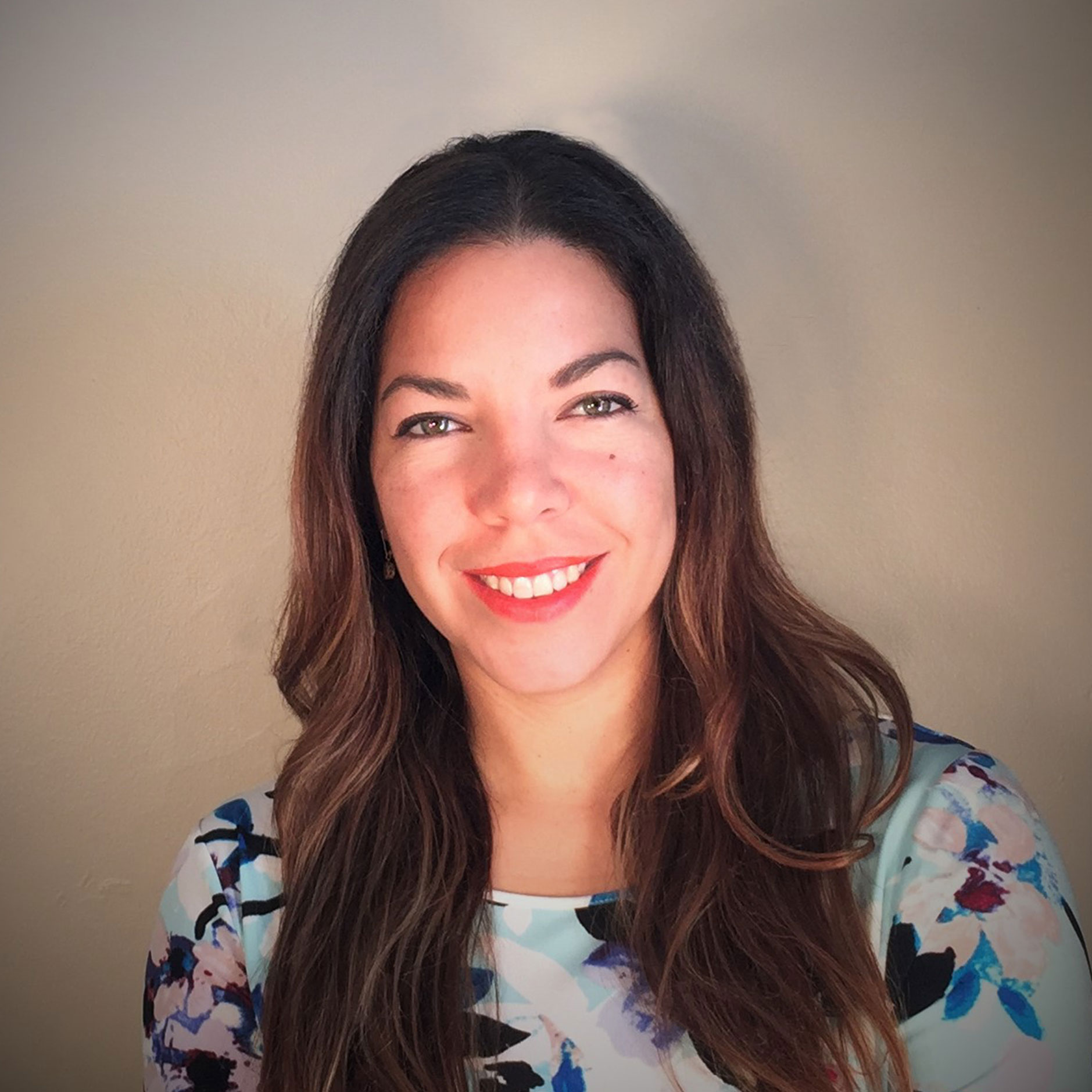 Lorraine Tamburrino
Data Analyst at CHIRLA
Courses: Audience Analytics Capstone
Lorraine Tamburrino has over ten years of experience working in communications, with a focus on consumer behavior research and marketing strategy.
She has worked for Fortune 500 companies, where she was responsible for developing recommendations that to guide media and marketing strategies. She has experience measuring the campaign effectiveness in different media channels, defining the ideal consumer prior to product development or revamping of the consumer profile for existing products in Latin American markets. Some of her previous employers include Autonation and Starcom MediaVest, where she was assigned to Proctor & Gamble and BlackBerry, among other client accounts.
Since 2013, she has worked as a Lecturer for the School of Communication at Florida International University teaching several organizational communication courses including Social Media. She has also been Lecturer for the Master of Applied Analytics at Columbia University teaching graduate students to find stories within the data.
She's driven to help students bridge the gap between producing actionable insights and deliver technical presentations; that are equally compelling and easy to understand.
She received her Master's Degree in Communication Studies from the University of Miami, and her Bachelors in Business Administration with a concentration in Marketing from Florida International University.
---
Kevin VanValkenburgh
Chief Connections Officer at The Tombras Group
Courses: Selling Today
Kevin VanValkenburgh identifies the business challenge and blurs the lines between content, channel and discipline to drive incremental, measurable results with ROAS as a key focus. VanValkenburgh is a seasoned executive level marketing, digital, advertising and media pro. He is available for speaking engagements on all things media and content.
VanValkenburgh graduated from Full Sail University as Salutatorian with a Master's Degree in internet marketing. He received the Advanced Achievement Award, which is the highest award given by the school.
VanValkenburh was also a finalist for iMediaConnections Agency Marketer of the Year in 2016, a judge for the 2016 Game Marketing Award and a winner of 9-2014 National American Advertising ADDY Awards. He also created the strategic campaign that won Silverpop's Up and Coming Agency of the Year Award in 2013.
VanValkenburgh currently teaches Selling Today and More to Come. Connect with him on LinkedIn.