INSTRUCTORS
UF CJC Online Instructors: Industry Experts keeping you up to date with our ever-changing industry
Instructors in the UF CJC Online master's degree program are embedded in industry and leaders in their fields. They have unique access and insight into marketing, branding, and communications in a variety of industries.
---

Mark Allen 
Adjunct instructor at the University of Florida, Santa Rosa (CA) Junior College and Manchester (IN) University
Course: Statistics for the Communication Industry 
Dr. Mark Allen lives and works in the beautiful wine country of Sonoma County in Northern California. He is an instructor in math and statistics at Santa Rosa Junior College, and also provides math-based, online education for the University of Florida's Master's program in Pharmaceutical Outcomes and Policy and Manchester University's Master's program in Pharmacogenomics.
Prior to his educational endeavors, Dr. Allen worked as a mechanical engineer, specializing in the field of gear design. He designed the gears for the original Segway Human Transporter and has also been awarded three patents in the field of quiet gear technology.
Dr. Allen received his bachelor's degree in mathematics from the University of California at Berkeley. He is also a proud Gator alum, having received both his Master's (Sociology) and PhD (Pharmaceutical Outcomes and Policy) from the University of Florida.
Allen currently teaches Statistics for the Communication Industry.
---
Kristin Blitch
Marketing Director, Aramark
Course: Introduction to Social Media
With over a decade of marketing, event, and social media experience, Kristin Blitch uses her passion for people to build connections and tell stories across collegiate, healthcare, and business landscapes.
Blitch graduated from the University of Florida in 2006 with a bachelor's degree in English and a MAMC in social media in 2014. Blitch also earned a Masters in Business Administration from Florida State University.
She currently teaches Introduction to Social Media. Connect with her on LinkedIn.

---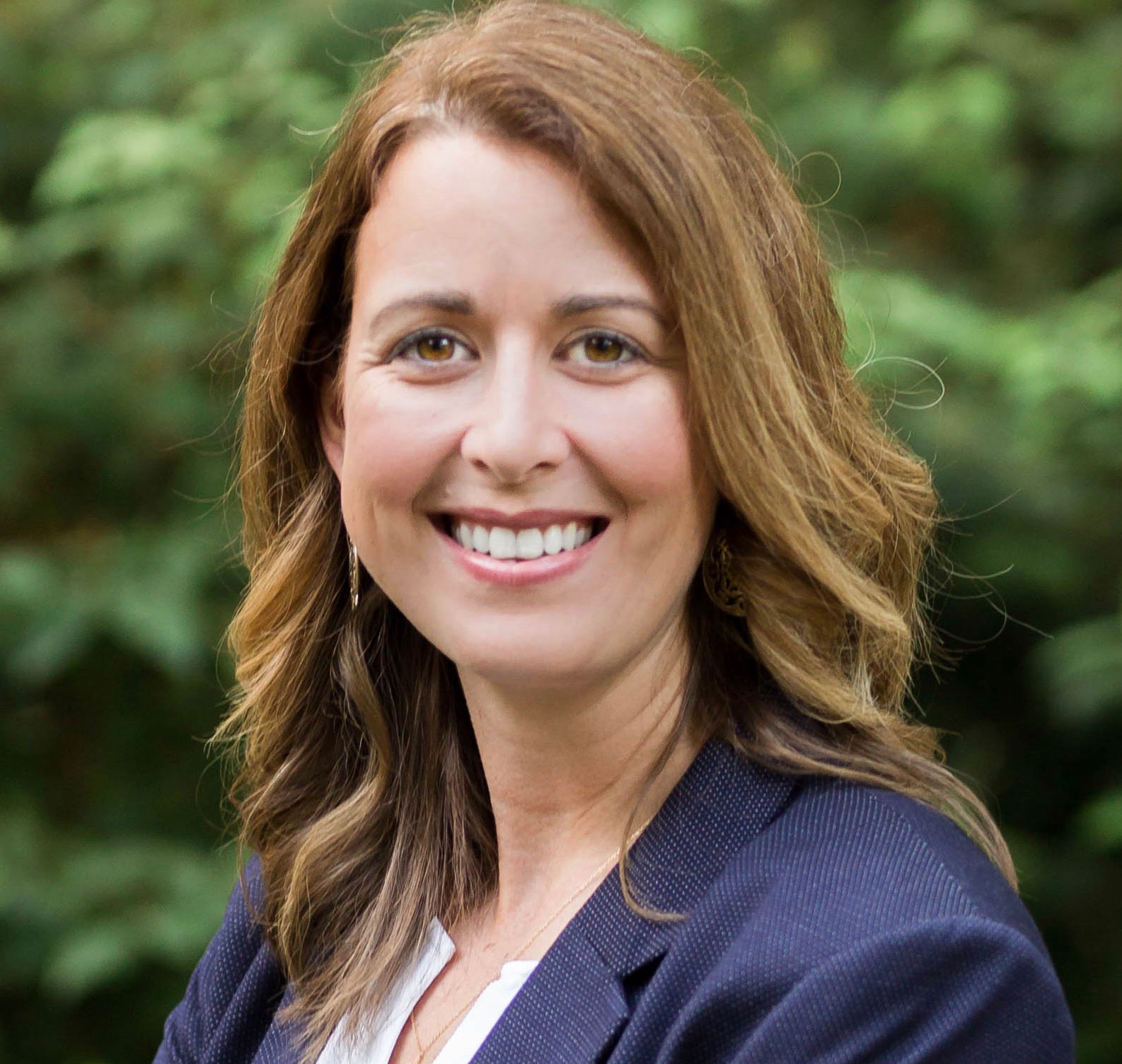 Jennifer Braddock
Adjunct Instructor at the University of Florida
Courses: Mass Communication Theory, Research Methods in Digital Communications
Jennifer Braddock earned a Ph.D. in Mass Communication from the University of Florida and taught Interpersonal Communication, Public Speaking, and Business Writing while earning her degree. Prior to that, Dr. Braddock earned a Bachelor of Arts in Spanish and Communication Studies from Western Kentucky University and brought her talents south to Savannah, Georgia where she quickly became the manager of Inside Sales for an international logistics provider.
Later, Dr. Braddock moved to a staff position at Armstrong Atlantic State University and began studying Higher Education Administration, earning a master degree from Georgia Southern University. With degrees in hand, Dr. Braddock has resumed her research agenda to include conference papers and journal publications in the fields of intercultural communication and health communication. She brings all of this experience to bear on the research methods presented to students through their coursework. A theorist at heart, she looks forward to bringing real-world, current experience with digital communication to the virtual classroom setting as she guides students through an exploration of relevant mass communication paradigms.
Dr. Braddock currently teaches Mass Communication Theory, Research Methods and World Communication Systems. Connect with her on LinkedIn.
---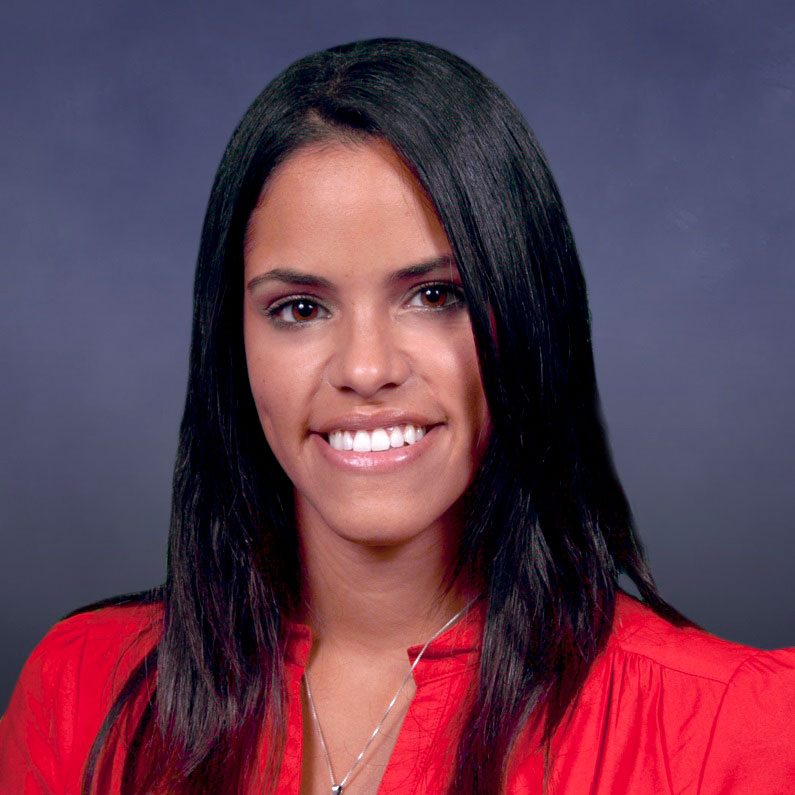 Tatiana Budelman
Global Digital Marketing Manager at Colgate-Palmolive
Course: Presentation Power
Once a painfully shy child who struggled to find her voice, Tatiana Budelman made a career of helping others find, and amplify, their voices. As a passionate communications professional, seasoned writer and strategic storyteller, Budelman has been giving people and companies a distinct voice through which to tell their stories for over 12 years. As a Global Digital Marketing Manager at Colgate-Palmolive, Budelman is responsible for leading development and implementation of global digital marketing strategies, building in-house digital capabilities critical to marketing in an always-on world and managing the Colgate-Palmolive company brand online and across social networks.
Budelman teaches Presentation Power.
---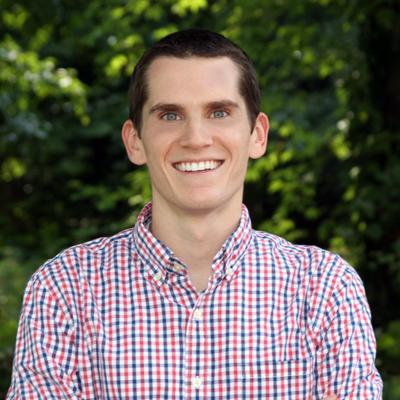 Sean Burke
Senior Marketing Manager at 704Games
Course: Emerging Technology
Sean Burke is a Senior Marketing Manager at 704Games. At 704Games, Burke oversaw the launch of the first NASCAR mobile racing game, NASCAR Heat Mobile, and the first NASCAR racing game on current-gen consoles, NASCAR Heat Evolution. He's worked with major brands including NASCAR, Sony, Microsoft, Toyota, Bass Pro Shops, WWE, and America's Next Top Model. Burke received his bachelor degrees in Marketing and Logistics from The Ohio State University and his masters in Mass Communications from the University of Florida.
He currently resides in Charlotte, NC and teaches Emerging Technology.
---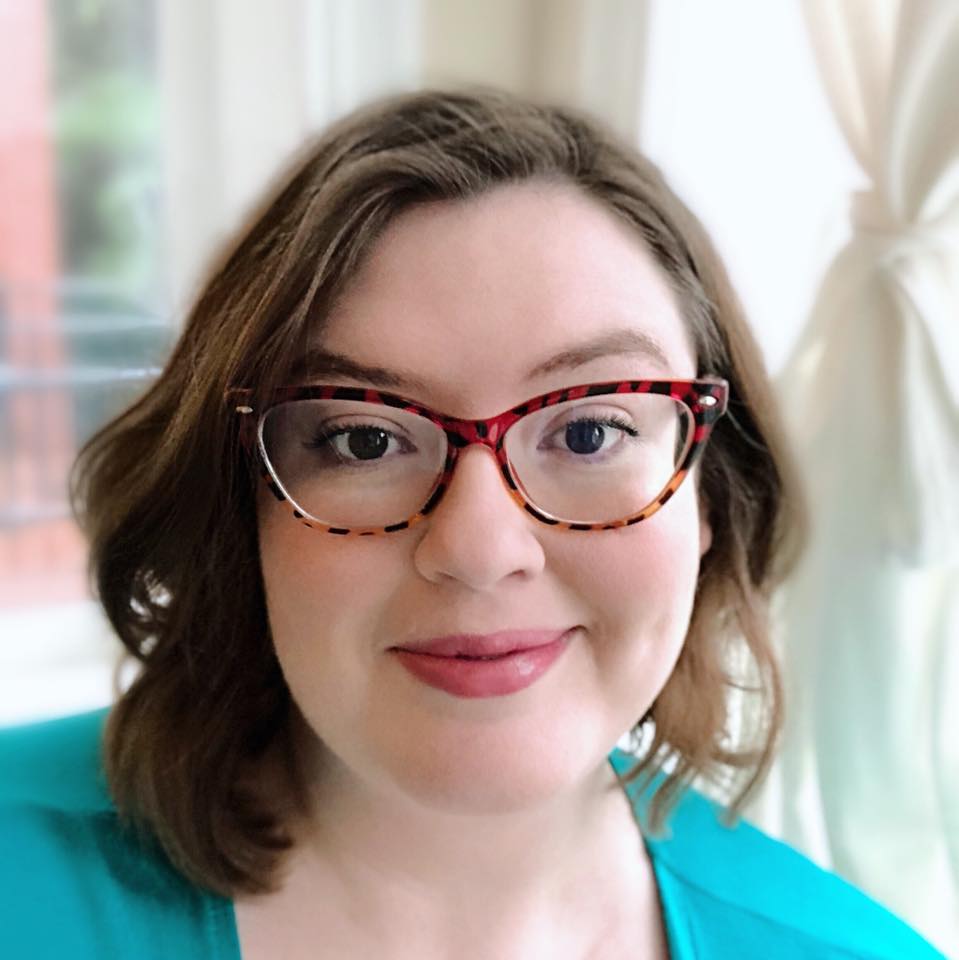 Megan Cary
Assistant Professor of Art (Graphic Design) at the University of Mobile
Web Design and Online Communication Program Coordinator
Course: Digital Imagery in Web Design
Megan Cary is a designer and design educator with a wealth of practical and pedagogical experience. Cary holds a BFA in Graphic Design from the University of South Alabama and an MFA in Graphic Design from Savannah College of Art & Design. She has been teaching for more than six years at institutions of higher learning and has taught a wide variety of design courses, with a specialization in UI/UX design and front-end web development.
In addition to Cary's role as an educator, she has more than ten years' experience as a professional designer. During her career, she has served in senior-level corporate design positions and as a design consultant for nationally recognized brands. Additionally, she is also a founding member and current President of AIGA Mobile, the local chapter of the national professional organization for design.
Cary currently serves as the program coordinator for the Web Design and Online Communication specialization and teaches Digital Imagery in Web Design.
---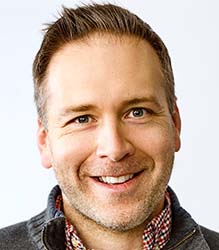 Matt Charles, DPA, APR
Course: Strategic Communication: Ethics and Concepts
For two decades, Matt has provided a suite of strategic/crisis communications and public and community/government relations services for a number of institutions of higher education, government organizations, law firms, corporations, nonprofits and small businesses and startups.
He has served as deputy spokesperson for the University of Virginia, director of media relations for the UVA Darden School of Business and director of communications and public relations for Danville (Va.) Regional Foundation. He has a background as an on-camera spokesperson and host in Los Angeles and served as a special investigator in New York City, investigating sex and drug crimes against children.
Matt earned his doctorate in public administration with a focus on public policy/communications from Valdosta State University, Master of Public Administration degree from Virginia Commonwealth University and Bachelor of Arts from UVA. He graduated from the UVA Sorensen Political Leaders and Duke University Nonprofit Certificate programs and has completed coursework toward a Certificate in Leadership from the UVA Darden School of Business. He is a member of the Public Relations Society of America (PRSA) Richmond Chapter and hold the Accreditation in Public Relations (APR) certification — a mark of distinction, results-oriented outcomes and ethics in the public relations industry.
In August 2018, Matt was appointed to the Fulbright Specialist Communications and Journalism roster — a unique opportunity for U.S. academics and established professionals to engage in two- to six-week, project-based exchanges at host institutions across the globe.
---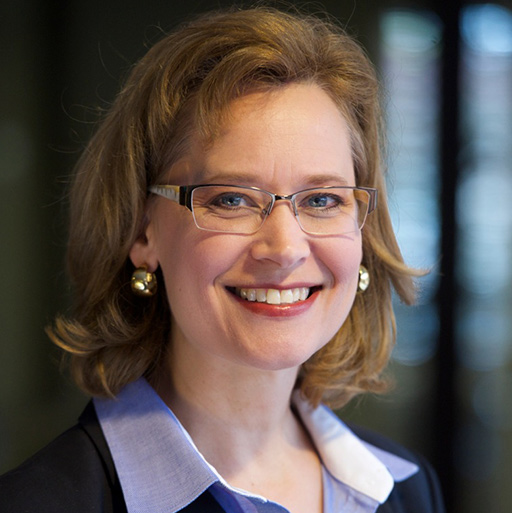 Amy Jo Coffey
Associate Professor and Program Director at the University of Florida

Course: Introduction to Audiences
Dr. Amy Jo Coffey is an associate professor and director of the online master's program in Audience Analytics at the University of Florida.
Coffey's research interests include audience analysis, audience research methods, media programming, innovation and entrepreneurship, and media management. Her research interests include audience economics and language, with an emphasis on non-English speaking audiences within the United States and advertiser valuation of such audiences, as well as market segmentation and other strategic competition issues. As a secondary area, she has examined the utility of new media spaces, including virtual environments such as Second Life. Her work has been published in such journals as Journalism & Mass Communication Quarterly, Journal of Advertising Research Communication Law & Policy, International Journal on Media Management, and the Journal of Media Business Studies. Coffey has been awarded grants by the National Association of Broadcasters and the U.S. Department of Defense.
Coffey holds a master's degree in journalism from The Ohio State University, a P.hD. from the University of Georgia and her professional background is in broadcast journalism, and included positions with CNN in Atlanta, as well as reporting, anchoring, assignment editing, and production positions in television and radio in Ohio, Tennessee and Georgia.
Coffey currently teaches Understanding Audiences and Audience Research Methods.
---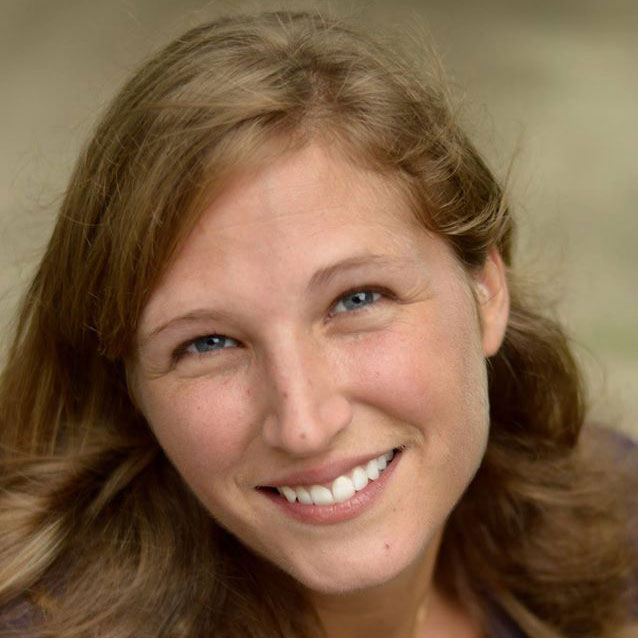 Darlena Cunha
Freelance Writer and Adjunct Instructor at the University of Florida

Course: Introduction to Multimedia, Capstone
Darlena Cunha is a freelance writer who frequently contributes to The Washington Post, The Atlantic and TIME. She is also a former television news producers with a graduate degree in mass communication.
Cunha currently teaches Introduction to Multimedia Communications and the capstone course for GSC, PR and social media. You can find her on Twitter @parentwin and visit her website at  darlenacunha.com  to stay up to date with her latest articles.
---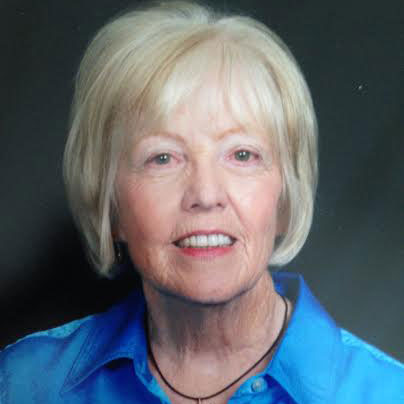 Judith Higgins Donohue
Certified Mediator and Former Public Affairs Manager at Hewlett-Packard

Courses: Research Methods, Corporate Reputation Management
Judith Higgins Donohue brings more than 25 years of professional communication experience to the classroom.  She holds a B.A. in Sociology and an M.S. in Organizational Communication, both from Regis College in Massachusetts. Donohue started her career as a journalist, first as a reporter for daily newspapers in Connecticut and the Washington, DC area and then as a journalist for McGraw-Hill's business and trade books, including Engineering News Record and Chemical Week. After 10 years in journalism, Donohue switched to the field of public relations and joined Della Femina McNamee agency.  

She has also done public relations writing and media relations for Ketchum and Burson-Marsteller, two of the nation's leading public relations agencies. Her clients have included Bayer, Stouffers, Nestle, US Steel, Pennsylvania Coal Association, Alcoa and Phillip Morris.

In the year 2000, Donohue switched from the agency side to the corporate side and spent the next nine years leading the New England public affairs team at Hewlett-Packard. Her specialties are Public Relations, PR Research, Crisis Communication and Reputation Management. She consistently earns top ratings from students and faculty alike. Over the years Donohue has won many prestigious awards for her writing and public relations work, including the highest honors from such organizations as the Public Relations Society of America, the International Association of Business Communicators (IABC) and the American Society of Training and Development (ASTD).
In the past few years Donohue has applied her communication skills and experience in the classroom. She currently teaches Applied Research and Reputation Management.
---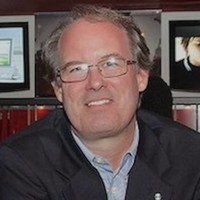 Rob Engle
President at Engle & Co.

Course: Introduction to Digital Political Campaigning
Rob Engle is based in the Washington, DC area and owns a firm that specializes in creative public relations and political strategies. Engle also serves as an adjunct faculty member at the University of Florida College of Journalism and Communications, teaching graduate and undergraduate courses. Prior to forming his firm, he served as a press secretary and legislative aide to Senator Paula Hawkins (FL), Congressman Dan Mica (FL), and Congressman Don Ritter (PA).
His firm has provided public relations and political counsel to a number of candidates, trade associations, public interest groups, and leading private firms and organizations.
Engle has a master's degree from Harvard University and is an alumnus of Harvard's Kennedy School of Government. He is also a proud Gator, having received his BS in Journalism/Public Relations (minor in political science) at UF.
Engle currently teaches Introduction to Digital Political Campaigning.
---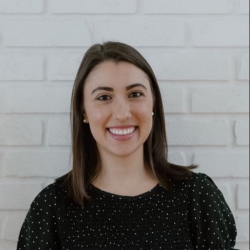 Brianne Fleming
Courses: Lead Generation, Advertising & Social Media, Branding Using Social Media
Brianne Fleming thrives on her passion for all things creative – from advertising, to branding, copywriting, and graphic design. She loves to use social and digital media to tell a story and build an audience of loyal fans. Brianne has helped shape the voice and corporate identity behind several brands, including one of the world's most well-known fitness franchises, Orangetheory Fitness. She now owns her own marketing consultancy, Twelve Stories Up, which focuses on elevating health and wellness brands.
Brianne holds a bachelor's degree in Advertising and Public Relations from the University of Central Florida. In 2017, she completed her master's through the University of Florida's online Master of Arts in Mass Communication program, specializing in Web Design. Upon graduation, Brianne began teaching for UF.
In her spare time, Brianne runs a blog that highlights marketing and advertising lessons derived from pop culture. You can follow her on Instagram or connect with her on LinkedIn.
---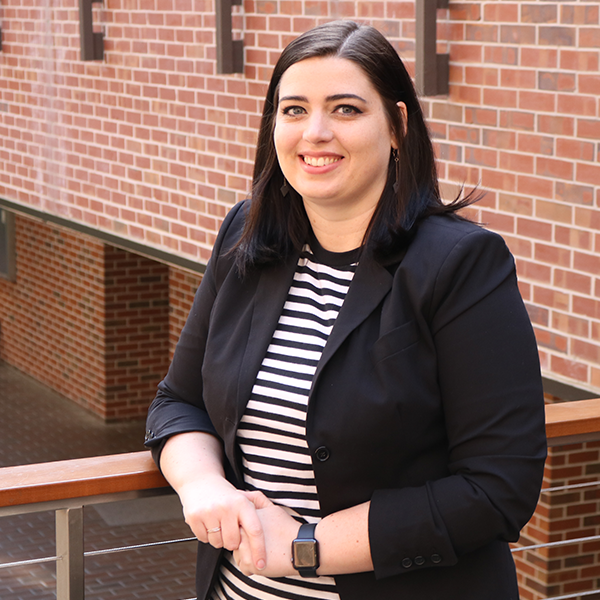 Jennifer Ford
Director of Marketing and Communications, UF College of Journalism and Communications

Course: Personal Branding and Professional Development
Jennifer Ford is an experienced designer and communicator and is the Director of Marketing & Communications at the University of Florida College of Journalism and Communications.
Ford earned a master's degree from the University of Florida in Mass Communication, specializing in Web Design and Online Communication. She also graduated from Idaho State University with a B.A. in Mass Communication specializing in Visual Communication and Graphic Design. Ford spent several years designing for various publications and clients in Pocatello, Idaho before moving to Gainesville. Working as a page designer for the New York Times Company at their Gainesville Editing Center, she primarily designed pages for The New York Times International Weekly. She also aided in the development of new products for the NYT Syndicate, including The New York Times Spending Well, a personal finance supplement for various U.S. newspapers. Spending Well received a New York Times Publisher's Award in 2015.
Ford is the founding president of the Gainesville chapter of AIGA, the professional association for design. She currently serves on the national AIGA Chapter Advisory Council and the national Design for Democracy Committee. She currently teaches Personal Branding and Professional Development. Connect with her on LinkedIn.
---
Sylvia Gethicker
Strategic Communications Consultant
Course: Non-Profit and Government Communication
Sylvia is a strategic communications consultant in the Washington, DC area with her most recent assignments advising Assistant and Principal Deputy Assistant Secretaries of Defense for Health Affairs, Deputy Assistant SecDefs, and 18 Policy Directors.
From 2007-2015 Sylvia was the Director of Communications and Public Relations for the Forbes 6th Best Business in America and #1 Veteran hiring organization in the U.S. (government contractor VSE Corporation and its subsidiaries with 100+ locations worldwide). In this position she coordinated all communications to include projects with the offices of the Governor of Michigan, City of New Orleans, Department of Homeland Security, Department of Treasury, Social Security Administration, Department of Energy, DoD, and various government officials in Taiwan, India, Chile, Iraq and Egypt.
Other career highlights include serving as the DoD Senior Communications liaison to the White House for the WHO Global Health Security Agenda; Senior Communications Manager for Federal Opioid Task Force, DoD world-wide disaster relief/pandemic medical assistance, and NCAA/DoD Grand Alliance (concussion protocol and research); Communications Chief for the American Freedom Festival in Washington, DC; Spokesperson/Media Relations Chief at largest Marine Corps Base (Camp Lejeune, NC); Northern Bureau News Chief (Okinawa, Japan); Marketing and Advertising Manager for Marine Corps recruiting (Long Island, NY); Senior NCO of a 24/7 Media Center during Gulf War; Community Relations Chief for a U.S. Presidential Inauguration; and Senior Account Manager for a PR and Marketing firm specializing in medical, education and veteran nonprofits.
She received her journalism and public affairs supervisory education through the Department of Defense Information School; Journalism and Mass Communications Bachelor of Arts degree from Ashford University in San Diego (magna cum laude, 2013); and Master of Mass Communications in Social Media Marketing from the University of Florida (Distinguished Graduate, 2017).
Her personal awards include: American Business Awards "U.S. Communications Professional of the Year" in 2010 and 2012, runner-up 2009, bronze awardee 2013 and silver awardee 2014); three International Gold Hermes magazine editor awards by the Association of Marketing and Communication Professionals; VSE Corporation Employee of the Year (Alexandria, VA); Marine of the Month (DC); Marine of the Quarter (NY); Joint Service Commendation Medal (DC); New York State Conspicuous Service; Navy Commendation Medals(Japan/NC); Navy Achievement Medals (CA/DC); and DoD Thomas Jefferson Awards for journalism excellence in Editorial and Sports writing.
Sylvia has two grown children in Tampa (daughter UF Doctor of Pharmacology) and one graduate student studying Strategic Communications at George Mason University. In her free time, she enjoys volunteer work including fostering homeless pets and the Veteran-to-Veteran Hospice program in the DC metropolitan area.
---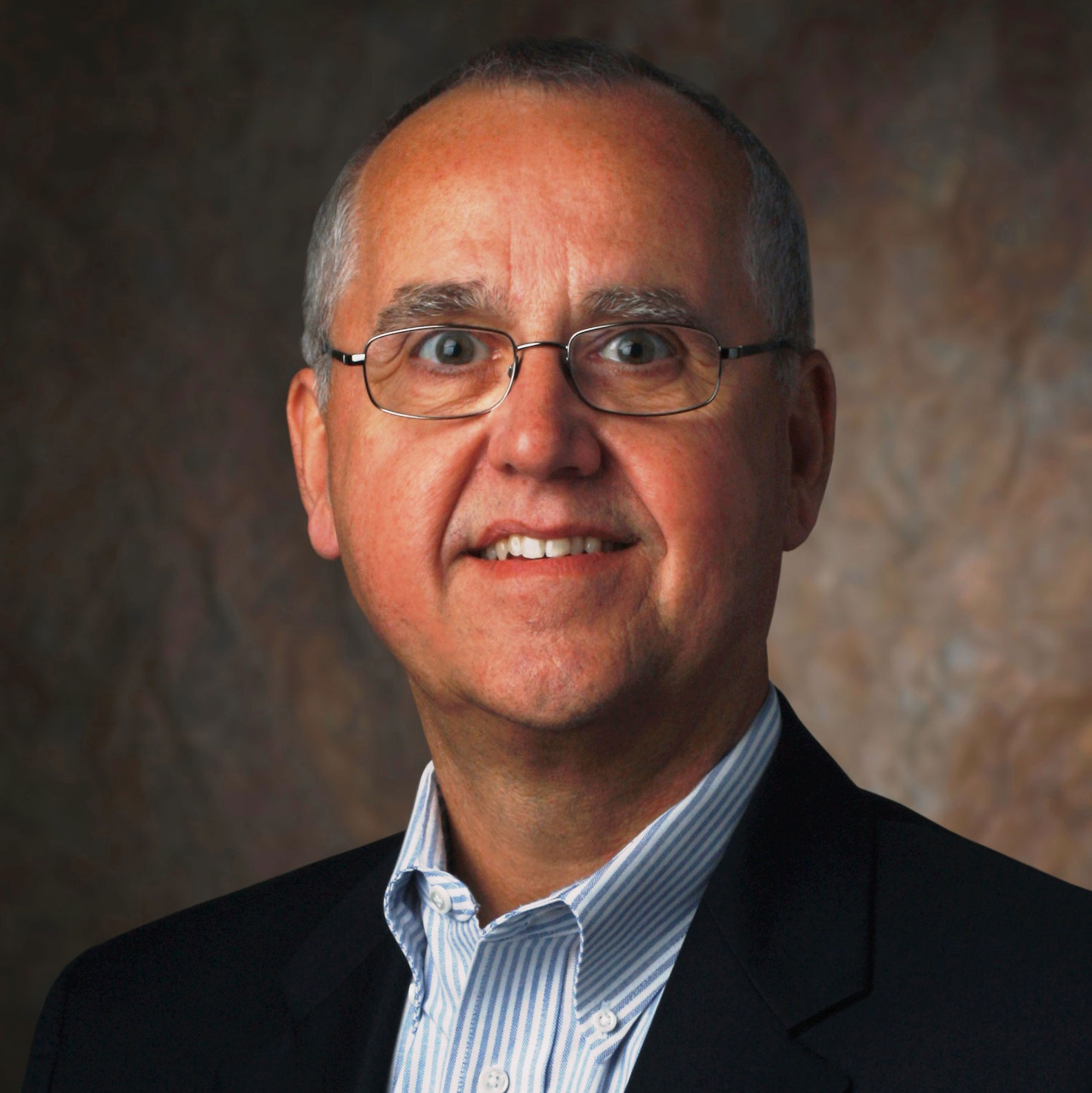 Robert W. Grupp
President at Grupp Global Partners LLC

Course: Public Affairs Communication
Robert Grupp is currently president of Grupp Global Partners LLC, a management consultancy with a strategic focus on corporate communications and international public relations.  Previously, Grupp was president and CEO of The Institute of Public Relations and served on its Board of Trustees for eight years.
Grupp is active in higher education and has served on the Public Relations Advisory Council for the Fulbright Scholar Program of the United States Department of State, administered by the Institute of International Education. Also, he is an adviser to the China International Public Relations Association (CIPRA) in Beijing.    

For three decades, Grupp led communications teams and managed public affairs in corporations, multi-national organizations and non-profit institutions. From 2001-2008, Grupp served as Vice President of Corporate and Public Affairs at Cephalon, Inc. an international biopharmaceutical company. Grupp also held leadership positions in corporate communication at Eli Lilly and Company, Dow Corning Corporation and Consumers Energy.
Grupp travels extensively throughout the world lecturing on global strategic communications, business diplomacy, and public relations strategy and practice. He is past president of the International Public Relations Association (IPRA) and co-chaired the IPRA Public Relations World Congress in Beijing with Li Daoyu, former Chinese ambassador to the United States.

Earlier in his career, he served as editor for daily newspapers in Florida and Illinois, and he received the prestigious National Headliner Award for excellence in journalism.

Grupp received his B.A. in journalism from Southern Illinois University. He is an accredited member and past chapter president in the Public Relations Society of America, and he is a member of the Page Society.
Grupp currently teaches Public Affairs Communication. Connect with him on LinkedIn.
---

Cody Hays 
Executive Director at Marketing Mission and Adjunct Instructor at the University of Florida
Course: Social Media Advertising for Conversions 
Cody Hays is proud to teach the Social Media Advertising for Conversions course in the Digital Strategy program. It's always been his dream to be an educator, as he is a life-long learner himself. Although he believes education is one of the most important things we can do to better ourselves, he understands the systematic limitations that face many people as they are considering higher-ed. Equity is super important to him, as he believes every student deserves the opportunity to learn and grow. As an educator, Cody works to ensure every student receives what they need to be successful through the intentional design of his classroom. He is also a firm believer in project-based learning to ensure that students complete his course with portfolio projects they can use to secure their next career move. Each day he strives to bring support and challenge to his students, to ensure they are truly growing as communicators.  
As for his personal education journey, Cody is a proud Gator alum! He graduated from the University of Florida with a Master of Arts in Mass Communication with an emphasis in Digital Strategy in 2018. He also attended Northern Arizona University where he earned his Bachelor of Science in Education. Cody's career background offers over five years of marketing, communication, and web design experience within the government and nonprofit sectors. He started at Northern Arizona University as the social media coordinator and transitioned to a small corporation where he served as their senior digital strategist. During the height of the COVID pandemic of 2020, Cody left his corporate job and founded Marketing Mission, a nonprofit that serves fellow nonprofits with affordable marketing services. 
Outside of work, he keeps pretty busy with adventures, DIYs, and trying to entertain his cat, Marigold. He loves to travel and typically tries to leave the country at least once per year. He currently live in Seattle, Washington, but his home base is Arizona.
Each semester, Cody tries to bring support and challenge to his students. He is a firm believer that everything we do can be improved, but we still need to celebrate the accomplishments and growth along the way.
---

Rex Allen Holiday
Adjunct Instructor at the University of Florida, University of Utah, and Community Christian College
Course: Intercultural Communications
Dr. Rex Allen Holiday resides in Utah County, one of the fastest-growing communities in the United States. He is co-author of the Family Link to Education: The Road to Personal and Professional Success and a research journal reviewer for several publications. He is an instructor of Instructional Design in the Department of Professional Education at The University of Utah School of Continuing Education & Community Engagement, professor of Intercultural Communications and English Composition at Community Christian College, and an instructor of Intercultural Communications in the Master of Arts in Mass Communications program at the University of Florida College of Journalism and Communications.
Prior to working in higher education, Dr. Holiday worked as a wireless telecommunications equipment engineer, freelance writer, and instructional designer.
Dr. Holiday received his bachelor's degree in organizational communications from California State University, Stanislaus, a master of arts in English/Creative Writing from Sacramento State University, and a Ph.D. in E-Learning and Educational Leadership from Trident University International.
Holiday was a finalist in the 2019 Beverly Hills Film Festival Screenwriting Competition for his feature screenplay "They Played Soccer." He currently consults in wireless telecom and instructional design, including building curriculum for small startups and corporations and managing wireless infrastructure projects.
---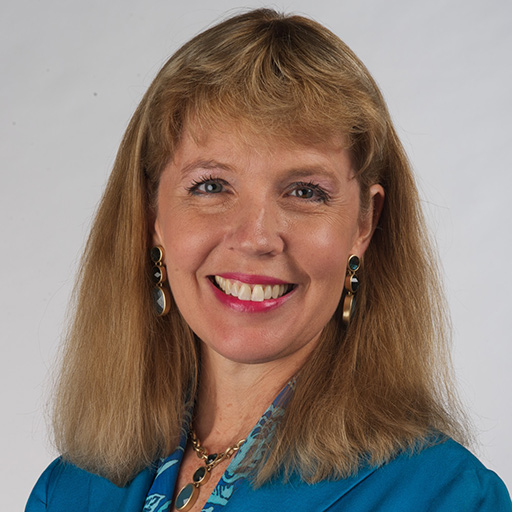 Linda Hon
Professor at the University of Florida and Supervisor for the Journal of Public Interest Communications

Courses: Public Relations Theory, Public Interest Communication Theory
Dr. Linda Childers Hon is a professor in the Department of Public Relations and Program Director. She is also Journal Supervisor for the Journal of Public Interest Communications, an open-access online peer-reviewed journal published by the College. Hon was executive associate dean of the College from 2006–2012. She is an Al and Effie Flanagan Professor of Journalism and Communications and also held the title of University of Florida Research Foundation Professor. She is the author (with Larissa Grunig and Elizabeth Toth) of Women in Public Relations: How Gender Influences Practice, a scholarly textbook published in 2001. Her research has been published in Corporate Communications:  An International Journal, Journal of Public Relations Research, Public Relations Review, Journal of Communication Management, Journalism and Mass Communication Educator, Journalism and Mass Communication Quarterly, Journal of Asian Pacific Communication, Journal of Applied Communications, IEEE Transactions on Professional Communication, Public Relations Strategist, as book chapters in Excellence in Public Relations and Communication Management, Teaching Public Relations, The Future of Excellence in Public Relations and Communication Management:  Challenges to the Next Generation, Responsible Advocacy: Perspectives on Ethics in Public Relations, and as a "Gold Standard" paper from the Institute for Public Relations. Hon was the recipient of the 2001 "Pathfinder" Award for Best Recent Program of Research in Public Relations given by the Institute for Public Relations. She was the editor of the Journal of Public Relations Research from 2000-2005.  In 2012, she was inducted into PR News' Measurement Hall of Fame. Hon was an inaugural member of the Commission on Public Relations Measurement and Evaluation, Institute for Public Relations, and an inaugural member of the advisory board for the Plank Center for Public Relations Leadership at the University of Alabama.  
She is a member of the Association for Education in Journalism and Mass Communication, Public Relations Society of America, and Florida Public Relations Association.
Dr. Hon teaches Public Relations Theory and Public Interest Communication Theory.
---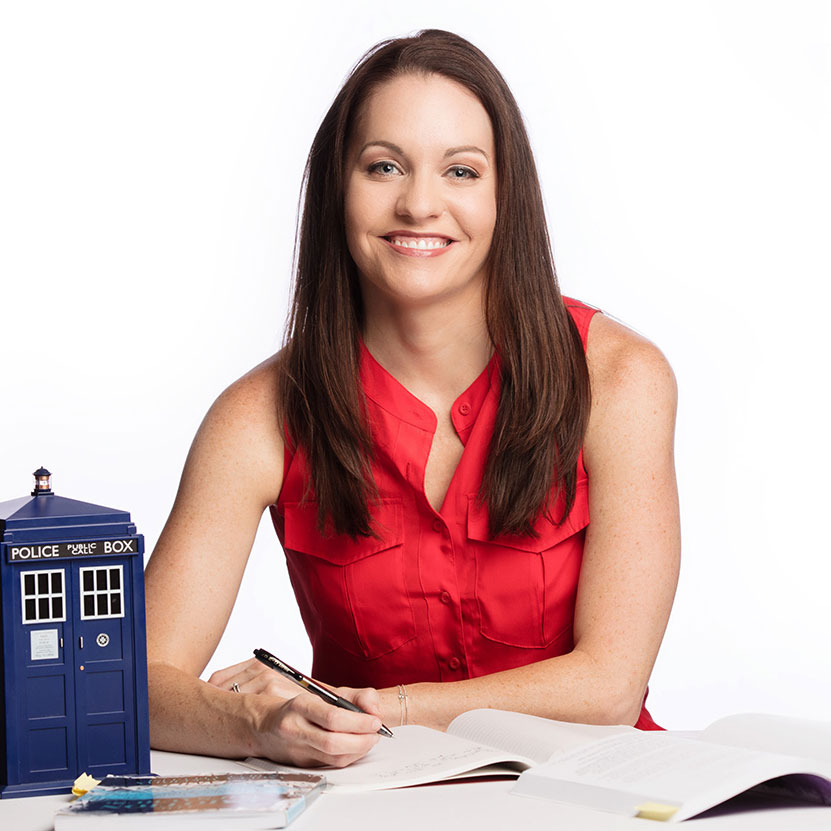 Lisa Hope
Product Marketing Manager at TeamSnap and Program Director at the University of Florida

Course: Copywriting
Lisa Hope graduated from the University of Florida in 2005 with a bachelor's degree in journalism specializing in online and media, and a MAMC in social media in 2014.
With over a decade of experience in digital marketing, Hope serves as the director for the Digital Strategy Program, a program designed to foster the creative minds of the next generation of marketing.
Hope currently teaches Copywriting. Connect with her on LinkedIn.  
---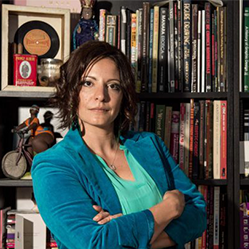 Jennifer Marin Jericho
Brand Director and Co-Founder of the Jericho Vinegar Works and Adjunct Instructor at the University of Florida

Course: Foundations of Effective Visual Communications Design
A Baltimore-based design leader, Jennifer Marin Jericho has over 15 years' experience in design, marketing, communications, and non-profit leadership. A Venezuelan native, Jennifer started her career designing books and building online interactive platforms. Her work in design and communications took her into higher education as Industry Specialist for the School of Design, guiding students career paths in film, fashion, design, and business communication. She has taught graduate level courses in design since receiving her Master's in Publications Design and now holds a leadership position working as Brand Director for a technology company that serves the supply chain industry. Jennifer is a trained IBM Design Thinking facilitator, certified Job and Career Development and Transition Coach (JCDC/JCTC) and certified in the Dependable Strengths Articulation Process (DSAP).
President Emeritus of AIGA Baltimore, Jennifer has built a large network of designers and leaders across the United States and supports a variety of Women Leadership and Design for Good initiatives. In her spare time, she runs a small illustration and animation studio with her partner and co-founder.
Jennifer received her Bachelor of Arts degree from the University of Maryland, College Park in English Literature and Language with a minor in Women Studies and earned her Masters of Arts in Publications Design from the University of Baltimore.
---

Evan Kropp, Ph.D.
Director, UF CJC Online
Courses: Seminar in Mass Communication Teaching, Strategic Communication: Ethics and Concepts
Evan Kropp is a higher education administrator with over two decades of professional experience.
Previously, he was an Associate Dean at Southern New Hampshire University (SNHU) where he oversaw all aspects of the graduate and undergraduate Communication programs. At Reinhardt University in Waleska, Georgia, he was an assistant professor and at the University of Georgia, an instructor in the Grady College of Journalism and Mass Communication, and an assistant with the prestigious Peabody Awards.
Prior to entering higher education, Kropp held several professional positions in sales, marketing and web development. He is also a successful entrepreneur who has owned and operated several small businesses.
His professional interests include critical/cultural media studies and screenwriting. He is currently co-chair of the Broadcast Education Association's Student Scriptwriting Competition, one of the largest and most competitive student writing competitions in the US. In 2016, he won first place in BEA's Academic Paper Competition for "The Influence of Connected Viewing on a Television Writer's Room."
---
Robert Krueger
Executive Communications Manager at Gensler and Adjunct Instructor at the University of Florida
Course: Measurement and Evaluation 
Robert is the Executive Communications Manager for Gensler, the world's largest architecture and design firm. In this firm-wide role, he works directly with the Co-CEOs to promote Gensler while developing strategic content and managing the external brand positioning of the Co-CEOs. Additionally, Robert serves as a Vice President on the Board of Directors for the Public Relations Society of America's National Capital Chapter (PRSA-NCC) — the nonprofit's largest chapter. For the chapter, he also serves as the Programming Chair and leads for the Professional Development subcommittee, a position that oversees the creation and promotion of the organization's entire portfolio of annual programming.
He previously taught Communication Studies at George Mason University, where he obtained an MA in Communication and an MA in History. He did his undergraduate studies at the University of Missouri-Columbia.
---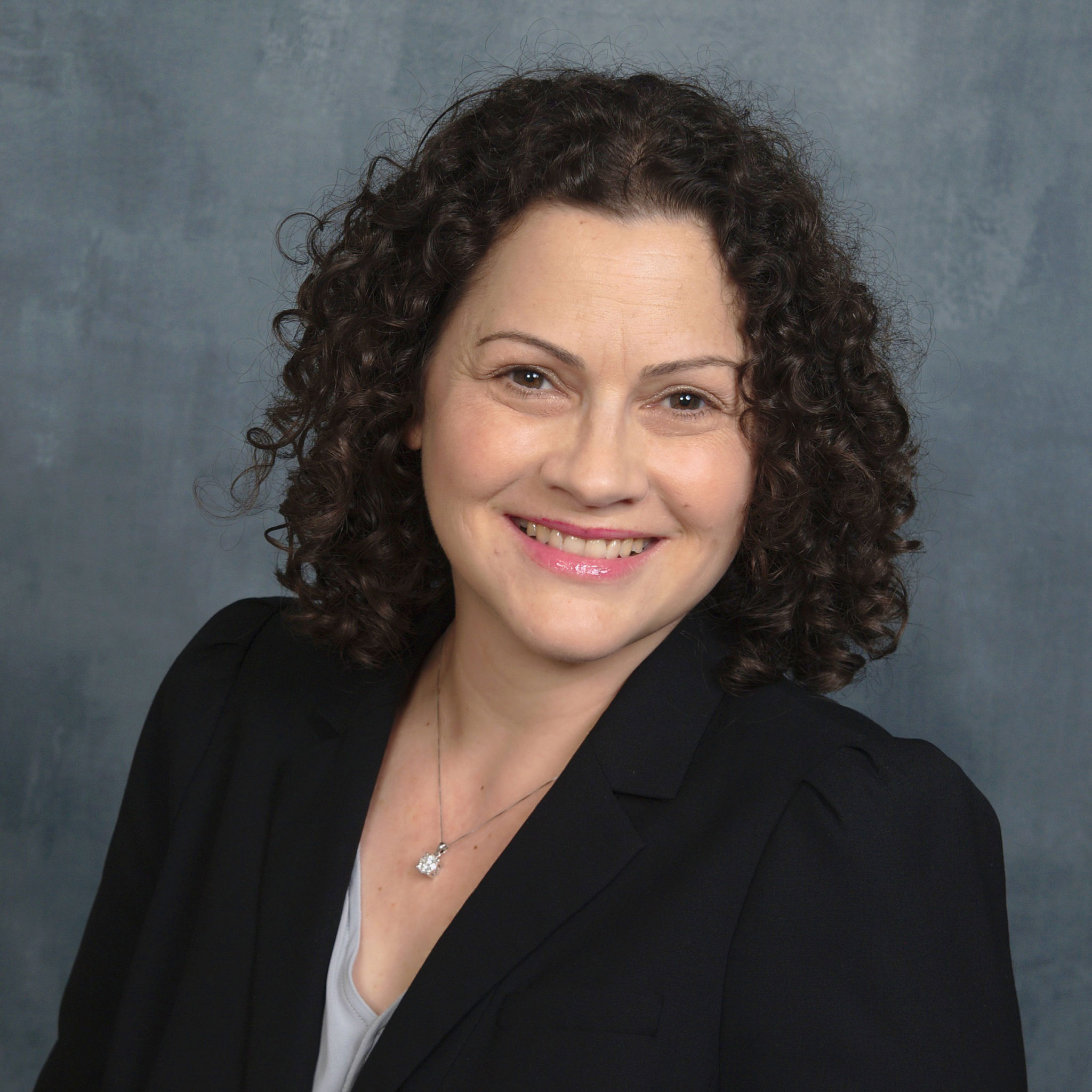 Ophir Lehavy
PR Consultant

Courses: Intercultural Communication, Strategy and Messaging
Ophir Lehavy is an adjunct lecturer and success coach for the master's in mass communications program at the University of Florida's College of Journalism and Communications. In addition to her work at UF, Lehavy works with select clients as a PR and communications consultant. Her most recent project includes working with an author on her online strategy – social media, website, influencer outreach, blog, and email – for a high-profile book launch.

Prior to working for UF, Ophir was the senior communications manager for the CPA Exam at the American Institute of CPAs (AICPA) from 2012 to 2015 where she headed up their communications for international testing and a large-scale project called the practice analysis. She was the Director of Marketing and Development for the Jewish Federation in Princeton, New Jersey from 2008 to 2011 where she initiated their online strategy and organized major events, including a mission to Israel. She was also a communications manager and grants administrator for Foundations, Inc. from 2005 to 2007.

Ophir's international experience includes time abroad in Tel Aviv, Israel from 2002 to 2005 working in public relations for two non-profit organizations: The Peres Center for Peace and Essence of Life. Prior to Tel Aviv, she worked for the Consulate General of Israel in New York as Director of Community Relations from 1997 to 1999. Ophir is bilingual in English and Hebrew and studied Arabic in Fez, Morocco while a graduate student.

Ophir Lehavy completed her graduate work in 2001 at Columbia University's Teachers College with a master's in teaching, after also completing a master's degree in Middle East Studies from New York University in 1997. She completed her bachelor's degree in 1994 at Georgetown University majoring in History.
Lehavy is currently teaching intercultural Communications, as well as Strategy and Messaging. Connect with Lehavy on LinkedIn and check out her website www.ophirlehavy.com.
---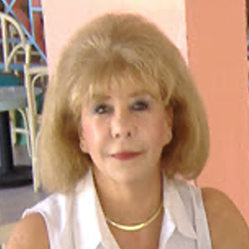 Joanne Leoni
Adjunct Instructor at the University of Florida

Course: Inbound Strategy
Joanne Leoni, Ed.D, is an adjunct instructor with the online programs for the College of Journalism and Communications. Her background is in marketing, and she has been teaching for over twenty years. She has a doctorate degree in higher education and master's degrees. She is actively involved with organizations, presenting at conferences and seminars, and she has done many teacher training workshops. She truly enjoys being able to work with individuals and to exchange and share information about how we learn, and most importantly, what we can do with the many things we learn. 
When she is not teaching or involved with education or marketing programs and work, she takes care of her family that also includes three dogs. She belongs to several organizations in the Broward County area of South Florida that work to help and support women and children. It is very rewarding for her to work with others who may need help developing their skills and knowledge and to assist them with gaining a better chance for career and personal growth.
Her philosophy with education is that everyone can learn something.  It may not be the same amount, topic, or skill, yet there is an opportunity for all to obtain some information that may help them change, improve, and gain. It is a natural curiosity that brings us to strive to know more and to try new things. If we capture that curiosity, we can uncover valuable and great knowledge.
---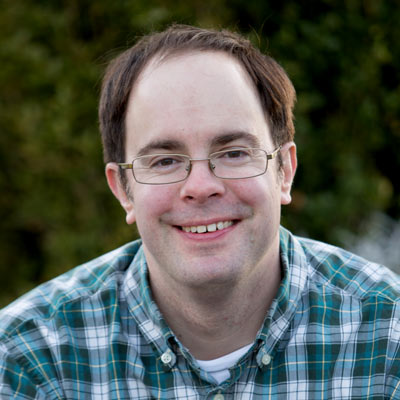 Thomas McCloskey, Ph.D.
Adjunct Instructor at the University of Florida 
Course: Strategic Writing for Public Relations
Thomas McCloskey, Ph.D., is an instructor in the Master of Arts in Mass Communication program in the College of Journalism and Communications at the University of Florida. Prior to joining UF, Thomas was a Postdoctoral researcher at the University of Maryland. In that position, he directed the Graduate Communication Fellows program and supported the Graduate Writing Center. Thomas also coached a nationally competitive speech and debate team and served as a Peace Corps Volunteer English Teacher in Ukraine.
Thomas holds a Ph.D. in Communication from the University of Maryland with an emphasis in Rhetoric & Political Culture. His dissertation research focused on the development of nationalism in the former Soviet Union and how the ongoing Ukrainian conflict reflects tensions between the myths and memories of the Soviet Union and a larger push towards European integration and internationalism. Thomas also holds an M.A. in Communication from California State University Long Beach, and a B.A. in Politics from Willamette University. Thomas resides in Maryland with his wife Laura and daughter June.
---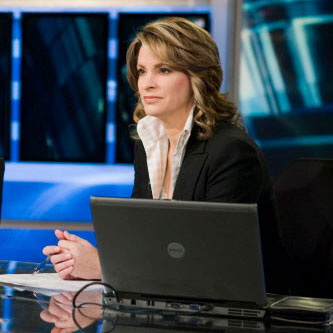 Colleen McEdwards
Former CNN International Anchor and Correspondent

Course: Video Storytelling
A 30-year international media veteran, Colleen McEdwards holds a Ph.D. in Education McEdwards has taught at the Sam Nunn School of International affairs (Georgia Tech), Georgia State University and Kennesaw State University. She directed multiple study abroad programs in media entrepreneurship in Hong Kong and served as director of GSU's journalism writing center.  McEdwards also helped launch and develop an online graduate program in Social Impact Media at Saybrook University where she also serves on the Board of Trustees.

Prior to her transition to academia, McEdwards served as an anchor and correspondent for CNN International. She reported on major stories in news, documentary and digital formats all over the world, particularly in Russia, Europe and Asia. As a political correspondent, she covered multiple election campaigns in Canada and the U.S.

From the anchor desk, she played a role in coverage of most of the major international news events of the last two decades. She joined CNN International from the Canadian Broadcasting Corporation where she covered Canada's constitutional crisis, the collapse of Communism, the final pullout of Soviet troops from the former Czechoslovakia, as well as unrest in Haiti.

She won several awards for her political reporting, including the New York Festival Award, a Worldfest Houston Award and multiple shared Peabody awards for team coverage of major global events.

Passionate about lifelong learning and andragogy, she earned a Ph.D. in Education while working at CNN International, partnering with international affiliates throughout the process.
McEdwards currently teaches Visual Storytelling. Connect with her on LinkedIn.
---

Jo Montgomery
Writer and Adjunct Instructor at the University of Florida
Course: Messaging Strategy and the Centrality of the Value Proposition
Jo is a writer, communications specialist and author of Loughlin: One Man's Journey to Redemption through Art and It Is What It Is. She's been featured on Channel 8 CT Style and The Spotlight, and has been a contributing writer for The New Haven Register, Milford Living Magazine, MarinaLife Magazine and Nutmeg Magazine.
With over three decades of marketing, advertising, public relations and communications experience, Jo has lead communications efforts for companies like Aetna and Frontier Communications. She has also sat on the other side of the table, working for advertising agencies in NYC and Hartford, Connecticut. Jo holds an M.A. in Corporate and Organizational Communication from Fairleigh Dickinson University, and a B.F.A. in Advertising from Syracuse University.
When not writing or teaching, Jo volunteers as a mentor through Transforming Lives, helping inmates cultivate writing and communications skills to support a healthy transition from incarceration back into society.
Jo hails from New Jersey (Joy-Z), but has spent the past twenty years in Connecticut with her husband, two children and large, hairy, drooly dog; all of which she shamelessly adores.
Connect with her on LinkedIn.
---

Annie Neimand, Ph.D.
Research Director, Center for Public Interest Communications and Adjunct Instructor at the University of Florida
Course: Developing a PIC Approach to Strategic Communication
Annie Neimand, Ph.D., works with social change organizations, scientists, storytellers and activists to apply the science of how people think and act to storytelling and communication strategy. She translates insights from behavioral, cognitive and social science for social impact campaigns.
Organizations include YouTube's Creators for Change, Participant Media, the United Nations High Commissioner for Refugees, the United States Defense Department, the Bill and Melinda Gates Foundation, the Institute of Medicine at the National Academy of Sciences, National Institute of Food and Agriculture, and public interest communications agencies.
Annie's work is regularly featured in Stanford Social Innovation Review.
---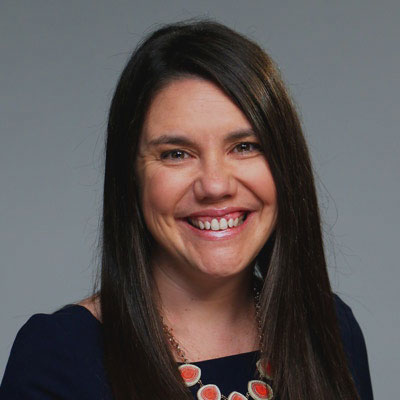 Courtney O'Connell
Global Head of Learning and Development at APCO Worldwide

Course: Digital Reputation and Brand Management
Courtney O'Connell leads the global training and development strategy for APCO Worldwide. MeetingsNet Magazine, The Huffington Post and Rulebreaker Magazine have all named her a change agent in the U.S. education system. With an extensive background in higher education, her popular TEDx talk, All in on Education, and widely read Huffington Post columns, O'Connell empowers educators to harness and apply an entrepreneurial spirit to education.
O'Connell is a keynote speaker with a passion for inspiring others to think different, and she empowers her audiences with tangible ideas they can begin implementing Monday morning. She has spoken with groups that range from high school students to CEO's and is consistently applauded for her ability to connect the material to the audience.
Courtney recently concluded a three-month program working with APCO's client, VantageScore, where she provided executive presentation coaching as well as presentation training to their Marketing team. Over the three months, O'Connell helped VantageScore move from text heavy slides to a more visually engaging presentation style. She also provided high impact coaching sessions with their new executive, the Senior VP of Research and Product Management, and prepared him for a high-profile keynote address at the annual Consumer Bankers Association conference.
Previously, O'Connell served as a professor of leadership and the Associate Director of Leadership & Training at Rutgers University, where she developed The Big Ideas in Higher Education Conference. The event served as a catalyst for the growing movement promoting innovation and collaboration in higher education.
O'Connell currently teaches Digital Reputation and Brand Management. Connect with her on LinkedIn.
---

Patrick O'Keefe 
Director of Customer Service at Anedot and Adjunct Instructor at the University of Florida 
Courses: Introduction to Digital Political Organizing, Capstone: Political Communication 
Patrick O'Keefe is an Adjunct Lecturer for the Political Communications Master's program at the University of Florida. In his day job, he serves as the Director of Customer Success for Anedot, one of the leading online fundraising platforms for political campaigns, churches, and non-profit organizations. 
Patrick previously served as the Executive Director for the Maryland Republican Party, Head of Growth for an ed-tech start-up, and has served as a digital marketing consultant for more than three dozen companies.
Patrick was a graduate with distinction from the University of Florida with a Master of Arts in Mass Communication with a specialization in Web Design and Online Communications. He graduated Cum Laude with his Bachelor of Arts in Political Science from Florida International University after serving as Student Body President and University Trustee.​
---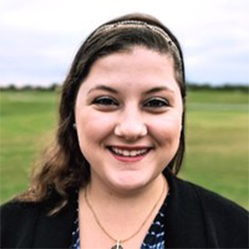 Kara Page
Owner, Rewritten Page

Course: Capstone, Advertising and Social Media
Kara Page is the former Associate and Interim Director of UF CJC Online. Prior to her role with UF CJC Online, Page worked with Gator student-athletes at the University Athletic Association's Otis Hawkins Center for Academic and Personal Excellence. In addition to her role as Associate Director, Page also teaches both undergraduate and master's level courses in advertising, web design, graphic design, and social media. Page is passionate about providing students with transformative learning experiences through hands-on immersive projects and real-world client work.
Page is a proud graduate of the University of Florida's College of Journalism and Communication's Web Design and Online Communication master's program. Prior to obtaining her master's degree, Kara graduated summa cum laude from the University of Florida with a B.S. in Advertising and a B.S. in Recreation, Parks and Tourism with a specialization in Event Management.
Today, Page is the owner of Rewritten Page, a digital communications agency. Connect with her on LinkedIn.
---

Jonathan Pelto
Adjunct Instructor at the University of Florida
Course: Fundamentals of Digital Political Advertising
Jonathan Pelto is an adjunct instructor focusing on American Government, politics, and strategic communication.
Following a decade as a member of the Connecticut House of Representatives, where he held the position of Deputy Majority Leader and Chair of the House Screening (Rules) Committee, Pelto formed Connecticut's first issue advocacy firm, providing a wide range of communication services, including polling and message development, earned media, television and radio ads, direct mail, and a variety of tactics aimed at educating, persuading, and mobilizing targeted audiences.
Over his professional career, he has served as a communication strategist, investigative journalist, political researcher, and public education advocate.
Pelto has managed or held senior campaign positions with candidates at the national, state, and local level, including running three gubernatorial campaigns in Connecticut.  He also served as the Connecticut Democratic Party's Political Director for six years.
Pelto holds a master's degree in Strategic Communications from George Washington University.
---

Emily Ramsey
Adjunct Instructor at the University of Florida
Course: Corporate and Brand Identity on the Web
Emily Ramsey is a North Carolina-based freelance graphic and web designer. Primarily working with small to medium-sized businesses throughout the Southeast, Emily's background also includes stints in marketing at UF and as an Application User Interface Designer for Blue Cross & Blue Shield of Mississippi.
Passionate about helping others achieve their goal of becoming a designer, she has also worked as an adjunct professor for the University of Florida College of Journalism and Communications since 2014. She is a two-time graduate of the University of Florida with an undergraduate degree in advertising and a Master of Arts in Mass Communication specializing in Web Design and Online Communication.
---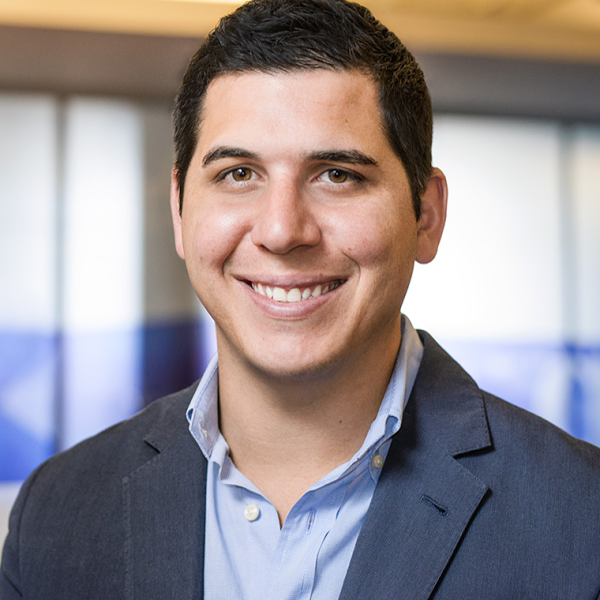 Bryan Ruiz
Global Media Lead, CPG at Google

Courses: Search and Display Advertising, Cross-Platform Media Selling
Bryan Ruiz has over 10 years of professional digital sales and marketing experience across online, mobile, search, social, tablet, console/connected TV and out-of-home. In his professional career, he's worked for The Walt Disney Company and Sony Pictures Entertainment to help drive partnerships and sales against their digital solutions. He has now worked at Google for 5 years, working with brands for cross-media strategies and marketing solutions. He now works in a global media lead role, based in New York City, working with some of the world's largest consumer packaged goods companies.

Outside of Google, Bryan has launched his own e-commerce solution, ArtzeeDesigns.com.  

Bryan holds a Master of Arts in Communication Management from the University of Southern California, a Bachelor of Science in Advertising with a minor in Business from the University of Florida and a Certificate in Finance from London School of Business and Finance.
He currently teaches Search and Display Advertising and Cross-Platform Media Selling.
---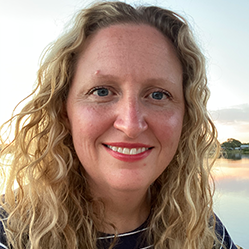 Stacy Greenhut
Adjunct Instructor at the University of Florida and Social Media Producer at News 6 WKMG-TV
Course: Social Media Management
Stacy Greenhut has been working in digital and social media for more than 15 years. She has held the positions of director of digital media and fan engagement, director of digital and social media, marketing manager and social media producer for high-profile organizations including the Ladies Professional Golf Association, United Soccer League, Golfweek Magazine, and Bishops Gate Golf Academy.
Stacy currently works as the social media producer for News 6 WKMG-TV, the CBS affiliate in Orlando, Florida.
She obtained her B.S. in advertising from the University of Florida in 2004. Stacy was also a part of the first graduating class at UF to get a Master's in Mass Communication/Social Media in December 2014.
---
Matt Sheehan
Managing Director – Center for Public Interest Communications, Lecturer – Department of Journalism
Course: The Art and Science of Storytelling
Matt Sheehan, M.B.A., a journalist who has spent his career working in established and emerging media helping organizations make strategic shifts in digital, is a member of the journalism faculty at the University of Florida. He also serves as managing director of the Center for Public Interest Communications.

During his tenure at UF, he served as the inaugural director of the College's Innovation News Center (2013-16), he led the integration of three separate broadcast newsrooms into one, built out the digital properties, integrated JOU student immersion opportunities and served as news director for the University's seven media properties, including the NPR, PBS and ESPN affiliates. During that time, student journalists were honored with 185 national and regional awards, with 40 percent of those competitions resulting in students winning over professional journalists. He is a former assistant news editor at The Washington Post and previously worked in administration at University of Maryland's Philip Merrill College of Journalism.
Sheehan joined the college in 2011 as director of the 21st Century News Laboratory, shifting from two years in the media startup world where he served as chief operating officer for a topical digital-first media company based in D.C.
He is interim administrator of the UF Consortium on Trust in Media and Technology.
Sheehan served as an adjunct professor in visual journalism at Merrill while working at the Post. He taught graphics and news design to students at the college, high school and post-graduate level, including as an instructor for the American Society of Newspaper Editors High School Journalism Institute, the Maryland-District of Columbia Scholastic Press Association and the Washington Post's Young Journalists Development Program.
---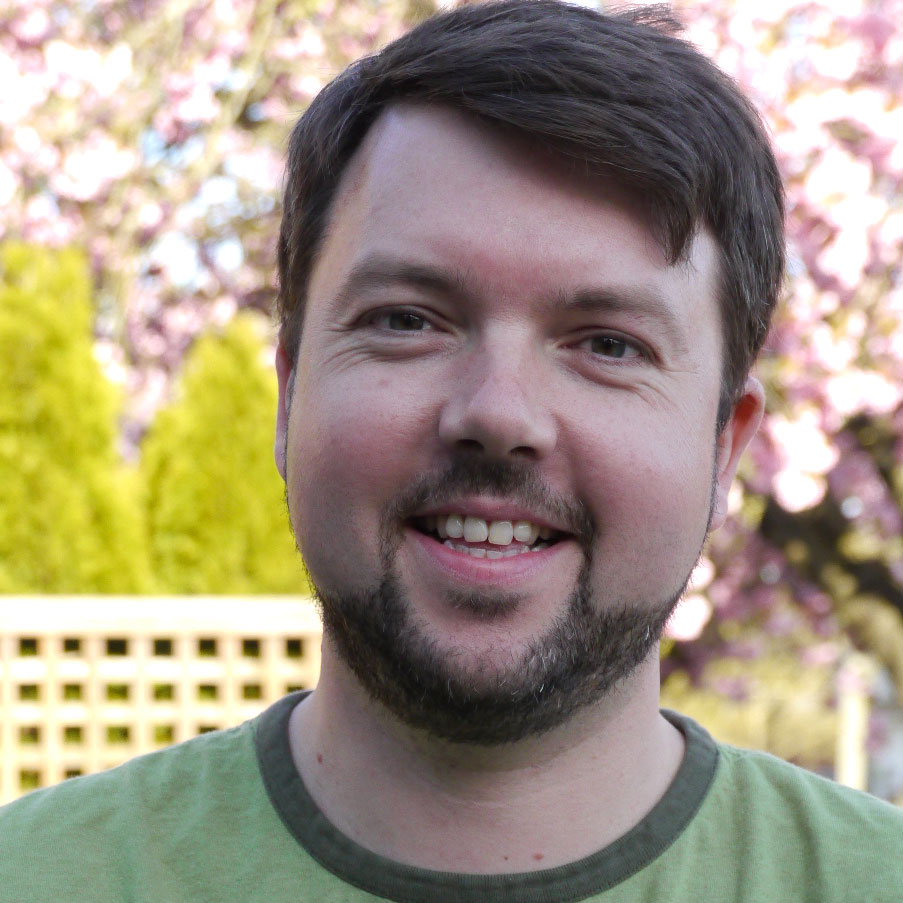 Chad Skelton
Data Journalist and Consultant

Course: Data Storytelling and Visualization
Chad Skelton, an award-winning data journalist, is a consultant and trainer based in Vancouver, Canada. Skelton worked as a data journalist at The Vancouver Sun until 2015. In 2014, he won an international data journalism award for his portfolio of work in the previous year. Skelton has given several talks on data and storytelling, including at the 2015 Tapestry Conference sponsored by Tableau Software.
Skelton currently teaches Data Storytelling and Visualization.
---

Samuel Snyder
Alaska Senior Campaign Manager for the Wild Salmon Center
Course: Introduction to Public Interest Communication
Dr. Snyder is an organizer and a communicator with over a decade of experience leading environment/conservation political campaigns in Alaska. He has worked on state and federal policy campaigns, as well as electoral efforts of ballot measures and campaigns for state legislature.
Building on his academic background and campaign work, Dr. Snyder's research examines the intersection of public interest communications and community organizing paying particular attention to social movement success and failure; the growth and maintenance of political power; and understanding barriers to basic forms of civic and political life. In addition to his teaching at the University of Florida, he teaches in the Center for Community Engagement and Learning at the University of Alaska – Anchorage.
Dr. Snyder has a PhD from the University of Florida's Graduate Program on Religion and Nature, a Masters degree from Syracuse University, and a Bachelors from Bucknell University. He lives, works, and plays on the unceded lands of the Dena'ina people (Anchorage, Alaska).
---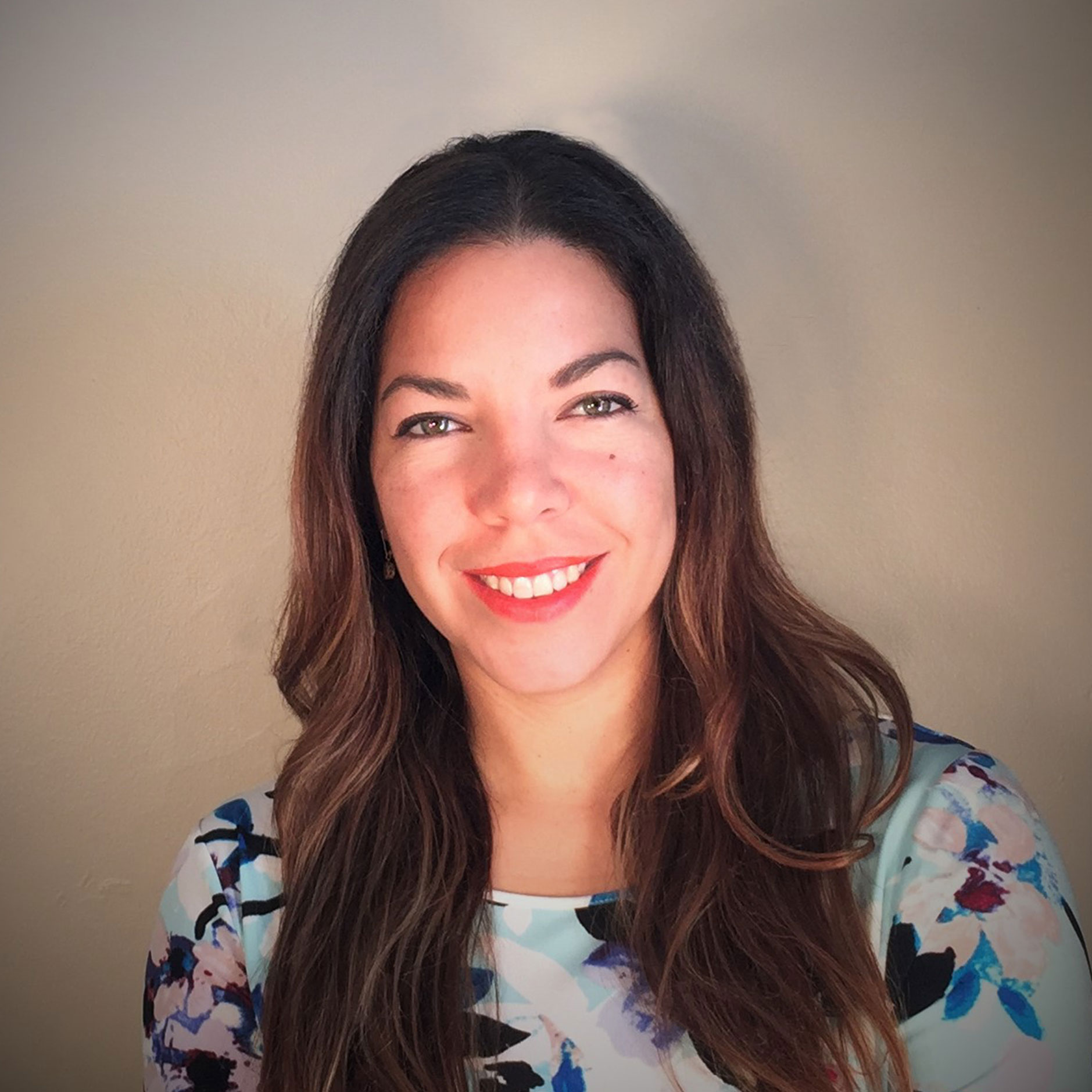 Lorraine Tamburrino
Data Analyst at CHIRLA

Course: Audience Analytics Capstone
Lorraine Tamburrino has over ten years of experience working in communications, with a focus on consumer behavior research and marketing strategy.
She has worked for Fortune 500 companies, where she was responsible for developing recommendations that to guide media and marketing strategies. She has experience measuring the campaign effectiveness in different media channels, defining the ideal consumer prior to product development or revamping of the consumer profile for existing products in Latin American markets. Some of her previous employers include Autonation and Starcom MediaVest, where she was assigned to Proctor & Gamble and BlackBerry, among other client accounts.
Since 2013, she has worked as a Lecturer for the School of Communication at Florida International University teaching several organizational communication courses including Social Media. She has also been Lecturer for the Master of Applied Analytics at Columbia University teaching graduate students to find stories within the data.
She's driven to help students bridge the gap between producing actionable insights and deliver technical presentations; that are equally compelling and easy to understand.
She received her Master's Degree in Communication Studies from the University of Miami, and her Bachelors in Business Administration with a concentration in Marketing from Florida International University.
---
Efren Vasquez 
Web Designer at UF College of Art and Liberal Sciences
Courses: Web Design Principles, Advanced Web Topics
Efren graduated in 2014 from Boise State University where he earned a Master's in Business Administration. After graduating he decided to go back to school and attended the University of Florida Master's Web Design program. Efren graduated from this program in August 2017. After graduating he became a web designer in Ocala, Florida.
---

Nicole Weltman
Adjunct Instructor at the University of Florida
Course: Social Media Advertising for Conversions
Nicole Weltman has 15 years experience in digital marketing and social media, helping brands make meaningful connections with their target consumers. Her breadth of experience includes owned social, content creation, audience identification, analytics, influencer campaigns, channel strategy and paid social media. Her work has helped brands such as Bud Light, LG, Godiva, P&G and Bayer create share-worthy campaigns that lead to conversions.
She's worked with many brands to ensure their equity and RTBs are effectively translated for full-funnel, digital success across a variety of channels and business objectives.
Nicole studied Advertising and Business Administration at the University of Florida.
---

Yan Yang
Adjunct Instructor at the University of Florida
Course: Audience Research Methods
Yan Yang has a Ph.D. in Mass Communication from the University of Florida. Dr. Yang teaches in Department of Media Studies at the University of North Carolina, Greensboro. Prior to that she taught in the School of Communication at High Point University. She has taught a variety of courses in Journalism, Strategic Communication and Digital Media. Her research focuses on media management and strategy, new media adoption, and audience evaluation.
Dr. Yang's professional experiences include working as a TV programming researcher in New York, associate producer for news at KOLO News Channel 8 in Reno, NV, and researcher for Emmy-winning documentary program Wide Angle at PBS.